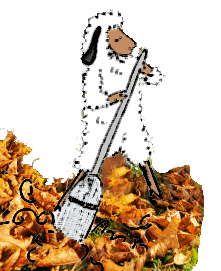 Prices are dropping like leaves in the Fall
$500 off vZone • $300 off Deluxe • $200 off Select
Plus FREE: Dormeir mattress protector • DreamFit sheets • 2 Twice Fluffed pillows
Why Buy a Latex Mattress?
Latex mattresses are some of the most commonly purchased, and with good reason. But if you are not familiar with latex mattresses, you might be left wondering what all the fuss is about. Why buy a latex mattress? Let's take a look at what makes a latex mattress special, and compare it with some other mattress types.
Is Latex the Best Mattress?
Latex is the best mattress type in terms of comfort, longevity, and sustainability. But you don't have to take our word for it. In order to determine whether latex is the best mattress, you must first compare it with the other mattress types that are currently available. Here are a few of the most common, and how they each compare with a latex mattress.
Spring
For a long time, this was the only type of mattress you could get, and to this day it is one of the most popular types of bed. Inner-spring mattresses have been around for over a century, and are constructed with a number of coils inside, surrounded by padding.
Is latex better than spring? These kinds of spring mattresses may be cheap, but they also do not last as long as most other types of mattress, latex included. What's more, they can be very uncomfortable when they start to wear out, with springs digging through the outer layers and into your body. Even if you pay a little more for more coils, this is ultimately unavoidable after awhile. Furthermore, spring mattresses do not have the ability to relieve specific pressure points when you lay on them, and as such may not be good for people with back problems and similar ailments.
Memory Foam

Memory foam is a type of mattress made from polyurethane and a number of chemicals. Memory foam mattresses and mattress toppers have become somewhat of a trend in recent decades, thanks to the emphasis on pressure point relief and motion absorption.
Is a latex mattress better than memory foam? While memory foam allows for pressure point relief and motion absorption, it is not generally better than latex at either of these qualities. Furthermore, a memory foam mattress is largely synthetic and, thanks to the materials used, is not as safe or sustainable as natural latex — various government agencies have raised concerns over potential toxicity or flammability of memory foam. On a comfort level, many also complain that memory foam has a tendency to trap in heat, making for an uncomfortable sleep in warmer temperatures.
Waterbed

Waterbeds have also been around for a very long time, though they are not as popular as spring mattresses. Despite being very popular in the seventies and eighties, it is now fairly rare to see someone with a waterbed. These mattresses are exactly what they sound like: they are filled with water to create the feeling of floating.
Is latex better than a waterbed? If you are going for a waterbed, you are usually looking for something very specific, but while you can customize waterbeds a certain amount, they do not give you the full freedom that you can find in an adjustable latex mattress.
What Are the Benefits of a Latex Mattress?
All of which brings us back to latex. As you can see from the comparisons with other types of bed, a latex mattress is the best choice for almost anyone. But simply being better than other common products is not what you should be looking for in a bed, so let's go over some of the benefits of owning a latex mattress.
Comfort
Most people spend almost a third of their lives in their beds, so when it really comes down to it, one thing should be more important than any other when choosing a mattress: comfort. And no mattresses are better than latex when it comes to comfort. That is because the way that the latex is created means that it offers both enough firmness and support to relieve pressure from aching body parts, and enough flexibility to cradle your body in a way that provides ultimate comfort.

What the combined firmness and flexibility create is a mattress that is perfect for pain reduction and pressure point relief. Another benefit of the makeup of a latex mattress is that it absorbs movement from the other side of the bed, so if you sleep next to a restless sleeper you won't be woken up at all hours.
To expand upon the benefits of latex when it comes to comfort, latex mattresses are also one of the easiest to customize, allowing you to adjust firmness to suit your body perfectly — you can even construct your bed to have different firmness in different areas than your partner. What's more, most latex mattresses are breathable and allow you to sleep cool even when it's hot out.
Eco-Friendly
When you get a latex mattress that is 100% natural, it is harvested from rubber trees; and since you do not have to cut down rubber trees for harvesting, this is a sustainable material from which to make mattresses. Furthermore, though a latex mattress will remain comfortable and usable for years, natural latex is also biodegradable.
Hypoallergenic
Natural latex is also one of the healthiest choices for a mattress. Since natural latex is naturally hypoallergenic and anti-microbial, you can rest assured that your bed will not become a breeding ground for common allergens such as dust-mites, mold, mildew, and bacteria. Furthermore, since it is natural rather than synthetic latex, it is free of many harmful chemicals that could potentially cause health issues. A side benefit of this lack of chemicals is that the mattress does not have unpleasant smells that can accompany synthetic mattress materials (including synthetic latex).
If you are worried about a latex allergy, it is also worth noting that most latex mattresses are encased in covers so — especially when combined with a sheet — it is unlikely that you will ever be affected by it.
Longevity
Perhaps one of the biggest selling points for many people is the longevity offered by a latex mattress. Where most mattresses need replacing after a few years, if you get a good quality latex mattress you can sleep on it comfortably for upwards of 10 years.
What Is the Best Kind of Latex?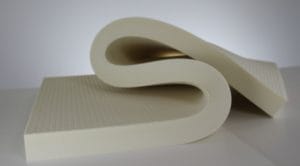 Of course, many of these benefits depend on the type and quality of latex mattress that you buy. And it's important to not that not all latex is created equal. The two most common manufacturing processes for creating latex mattresses are Talalay and Dunlop. Which is better? The answer is undoubtedly Talalay; allow us to explain why.

Talalay latex is both more consistent and more supple than Dunlop latex, which can end up being either uneven or a little stiff. Dunlop latex is often cheaper for this reason, and as such the process is sometimes the preferred choice for manufacturers. But the little extra for Talalay goes a long way, and you will find that it makes all the difference. Even when some manufacturers try to save by opting for a blend of both Dunlop and Talalay, you can notice the difference.

Furthermore, the Talalay process creates a much more durable product. After a few years of sleeping on a mattress created using the Dunlop process, the mattress will start to lose its integrity, no longer giving your body the support it once had. By contrast, Talalay latex mattresses will keep form for years longer. If you want proof of this, you can watch this video where two latex foam mattress cores — one Talalay and one Dunlop — were rolled out after four years in storage. The Talalay core sprang right back when tested, whereas the Dunlop core did not.
Both processes allow for a finished product that is 100% natural, but it is important to make sure that you check that your mattress is natural Dunlop or Talalay, rather than synthetic.
Why You Should Buy Your Latex Mattress From FloBeds
So now that you are convinced that you should buy a latex mattress, you may be wondering why FloBeds latex mattresses are the best choice. Luckily, there are a lot of reasons why, so whatever your priorities are for choosing, you can be certain that FloBeds will provide. Here are just a few of them.
Talalay
As mentioned, Talalay is the best manufacturing process for latex, in every way. In addition to all of the reasons already given for why it is better, our Talalay latex cores are 100% natural, and the latex mattress is breathable from top to bottom, allowing you to sleep cool even in warmer temperatures. That is why we only use Talalay latex mattress cores for our mattresses.
Organic Cotton Covers
Whether it is because of a latex allergy, or simply for reasons related to comfort, you may be worried about having latex next to your skin. But, even though the latex core is designed to be breathable anyway, this is not something that will happen with a FloBeds mattress. Every FloBeds latex mattress is encased in an organic cotton cover quilted to organic wool. This means that it is also breathable, but equally cosy — so not only can you sleep cool in summer, but warm and cosy in the colder temperatures.
Fully Customizable
Of course, one of the stated benefits of a FloBeds latex mattress is the ability to customize it. With a FloBeds mattress, we take customization to a whole new level. Our original personalized latex mattress features multiple layers of natural Talalay latex cores, so you can play around with it and personalize it until it is exactly the way that you want it. You can even customize each side of the mattress differently so that there are no fights if you and your partner have different needs!
Goldilocks Guarantee
What's more, if you are not happy with the firmness of your mattress when you get it home, or even a few years later, you can adjust the firmness to suit your new requirements at any time within the 20-year lifespan of your FloBeds mattress. That is our special Goldilocks Guarantee, which truly sets FloBeds apart from the rest — you can be sure your latex mattress can change along with your needs. Furthermore, satisfaction is guaranteed; if you are unhappy with your mattress in any way at all, we will happily refund your purchase within 100 days — no restocking fee, and no questions asked.
By now you should be able to see that there are so many reasons why you should buy a latex mattress over the other options out there. And hopefully you can also see why a Talalay latex mattress from FloBeds is the best kind of latex mattress. Whatever your specific needs, FloBeds can meet them. So get started and begin customizing your new mattress now.