Your One-Stop Shop for a Premium Talalay Latex Mattress

Everyone is built differently. Your mattress should be built for you. Get the comfort and quality you need with a customizable latex mattress from FloBeds.
As the leading latex mattress store on the market, we offer a variety of latex bedding like mattress protectors, cotton sheets and more. With adjustable firmness and organic materials, our latex beds are your solution for a perfect night's sleep. Browse our selection today!

Designed for Comfort, Engineered for Support.
(shown without comfort layer to make zones more visible)
The FloBeds Talalay Mattress Difference
What is it about our Talalay latex mattresses that sets them apart from the rest? At FloBeds, we believe in doing things the right way — that means using premium materials and cutting no corners. Each Talalay mattress we offer is made with premium materials and unparalleled quality.
Adjustable Firmness
With a customizable latex mattress from Flobeds, you can adjust the firmness to get the perfect level of comfort. And if you find it's too hard or soft, we give you 20 years to change the firmness just to your liking.
Certified Pure Ingredients
We believe what you're sleeping on is just as important as how well you sleep. Each Talalay latex mattress we offer is made with organic materials. You can rest assured knowing you're sleeping in a healthy environment. 
100% Natural Talalay Latex
It's a no-brainer: To create the best latex beds, you need to use the best latex. That's why we use 100% natural Talalay latex. Compared to Dunlop latex, a Talalay mattress is superior in consistency and longevity. Our latex beds are also free of springs and polyurethane foam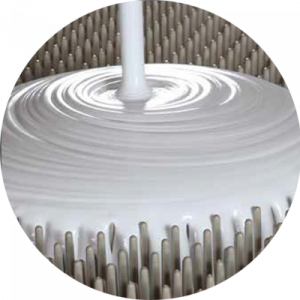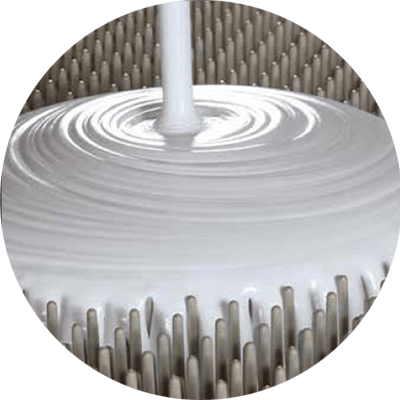 100% Natural Talalay Latex
No polyurethane foam.
No Dunlop latex.
Completely spring-free.
How Do We Customize Our
Talalay Latex Mattresses
? 
We manufacture each Talalay mattress with multiple layers of natural latex cores to create personalized firmness all over. Our natural Talalay latex layers can be specifically adjusted to provide you with ultimate comfort. Ranging from "Soft" to "SuperFirm," our five different firmness levels provide the perfect options for customizable support. 

Unique Design For Custom Comfort
Multiple layers of natural latex cores create personalized firmness for each side of the

customizable latex mattress

.

Five different firmness levels (ranging from Soft to SuperFirm) provide the perfect

firmness-adjustable mattress

.

We use only natural Talalay latex, so you can move a firmer layer closer to your body and still get the comfort and support only our

Talalay Latex Mattresses

can provide.
The FloBeds vZone
Contoured Support With Adjustable Pressure-Relief Zones
(shown without comfort layer to more clearly show the alignment of the vZone layer)
Relieve Pressure Points with our vZone
Need to address specific pressure points? Need extra lumbar support? No problem. Each zone on our 100% natural Talalay latex mattress fits into a zippered pocket and can be moved to get the right firmness for your lumbar, shoulders and hips. Our Talalay foam mattress provides customized comfort from head-to-toe. It's no wonder this is our most popular mattress.
The FloBeds Promise
When you buy a Talalay mattress from FloBeds, you get so much more than a place to rest your head. Your purchase also includes: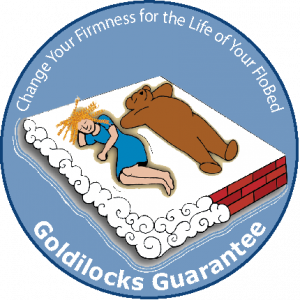 Life happens and change is inevitable. FloBeds is here to make sure your mattress changes with you. We'll change your firmness anytime during the 20-year life of your new Talalay latex bed. Goldilocks was right… this bed is "just right!"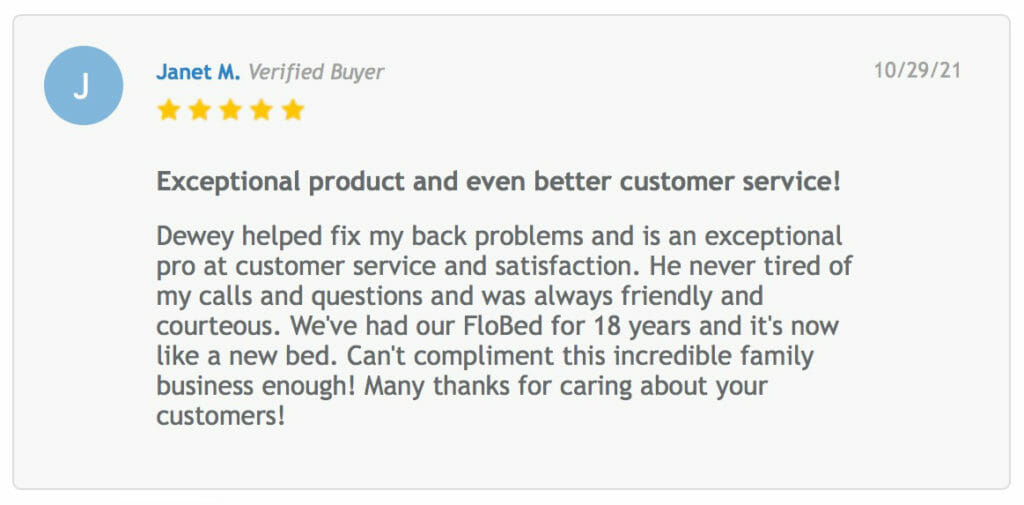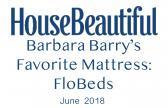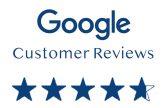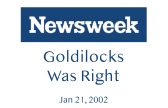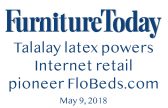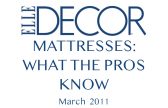 From the Blog
Learn More About Our
Talalay Latex Mattresses
Want to know more about what makes our organic Talalay latex mattress selection so special? Check out some of the resources below:
From Pillows and Quilts to Face Masks
On April 8th, Anne and Rosa sewed 100 face masks for the community. Former Mayor Dave delivered them to City Hall and the local farmers' market. "We're all in this together, and if FloBeds can help fight the Coronavirus by giving away face masks… we are just paying it forward," says FloBeds President Dave Turner.
Get a Perfect Night's Sleep with a Talalay Latex Mattress at FloBeds
At FloBeds, our customers always come first. From pillows and sheets to mattress protectors and latex beds, we've got everything you need for a perfect night's sleep. Shop our Talalay latex mattresses and bedding today!
Find the Right Mattress for You