Who We Are
At FloBeds, we take pride in being the original personalized mattress company. Family owned and operated since 1971, we ship our famous FloBeds throughout the country and all over the world, and in just a few small boxes (a quality latex mattress will not compress to fit in one box:), saving you money and conserving natural resources!  The FloBeds Story stretches back to 1971 Palo Alto, from days at Stanford, to the development of our personally crafted mattress, and all the adventure in between: Patented Fluid Mattress to prevent pressure ulcers; development of the FloBed foundation (built like a house); UPS writing up how we ship a bed-in-a-box; the vZone layer for targeted pressure relief; the Goldilocks Guarantee… and more.
Dave Turner
Owner/CEO
making beds since 1971
Dave entered into the bed business while at Stanford back in '71. He's spent the last 40+ years fine-tuning the ideal mattress design and sourcing the best quality materials to make it with. He believes in doing business in a way few companies do: ethically, sustainably, and naturally. He cares about his customers, and stands behind the product he's spent a lifetime building. He also believes strongly in the community he's built his business in. He has served on City Council in Fort Bragg, California for 16 years, and as Mayor for half of that time. He believes that businesses should enrich the communities they're in, which is why Flobeds is a proud sponsor of local organizations like: The Noyo Center for Marine Science; The Redwood Symphony; Mendocino Theatre Company; and many more.
Anne Turner
Owner/VP/Bookkeeper
counting beds since 1979
Anne likes to joke that she's been counting sheep since '79. She's the bookkeeper, the illustrator of our trademark sheep, and matriarch of the family business. The whole office likes the days Anne comes into work—and not just because she signs the checks! Her sense of humor is contagious.
If you've been in the Fort Bragg FloBeds showroom, you've seen Anne's quilts.
Dewey Turner
Operations Manager
taking care of business since 2004
Dewey grew up in the mattress industry, and has worked alongside his father in the family business for the last 15 years. He started out in the shipping warehouse, moved to latex, and quickly moved into sales. He knows every inch of the business and the product better than anyone else on the team—except Dave of course.
We couldn't get a stitch of work done without Rosa!  Since 2013, she's been an invaluable member of the team, making sure every inch of every vZone and pillow is dream quality.
Her sewing machine is always going because she stays ahead of demand and pays attention to every last detail. So, as you lay your head on your FloBed Twice-Fluffed pillow and your hips and shoulders are held in perfect position, know Rosa started on your nights' dreams long before.
Thank you, Rosa
Paul Chiem
Sleep Doctor – 2017
If you've called Flobeds recently, there's a good chance you gotten Paul on the phone. He's the spark-plug around the office, greeting every challenge with positivity. So it's no wonder why he's a customer favorite. He has a vast knowledge of what we do, and communicates with humor and graciousness. Talking to Paul makes every day a little brighter—go ahead, give him a call!
Paul insists on knowing how everything works.  The Latex Shop love it when he shows up for a day of learning.  Paul's says he learns by doing… and as he learns the work gets done.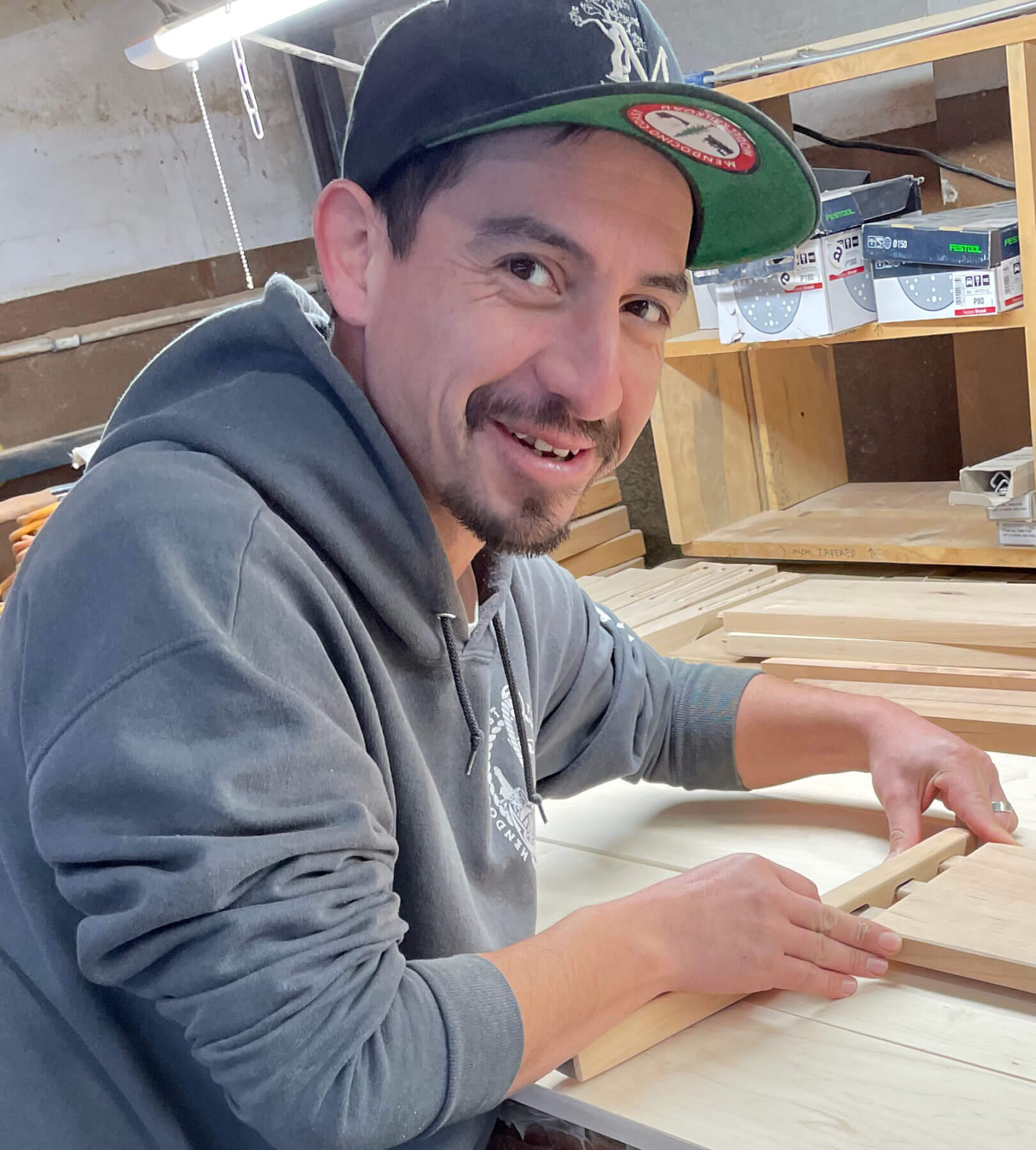 Tony Arguelles
Wood & Latex Production 2023
Tony has help us with projects at FloBeds over the years.  Many of the images you see at FloBeds.com are Tony's work.
When we had the opportunity to bring him on as Production Manager, we were thrilled.  Already Tony has shown us new ways to do things.  And it turns out it is a family commitment:  Tony's 3 year old son Thiago was overheard talking to his swim teacher in the middle of the pool:  "Do you want a bed?  My dad can make you one, he works at the sheep store."  How great is that… we're trying to get him to work on commission.
Gary Fox
Wood & Latex Production – 2022
Gary came to FloBeds via basketball… Dewey was coaching the high school varsity team and was impressed with Gary's discipline and attention to details.  Years later, when an opening at our wood shop came up, Dewey asked Gary if he was interested… and he was.
Gary has quickly evolved into a quality woodworker, always looking for ways to make a better product while increasing efficiency.  Every now and then Gary makes a local FloBed delivery… the customers rave about him.
In February of 2023 Gary expanded his skill set into latex fabrication.  Same attention to detail.  Wood and latex:  that makes him a part of almost every FloBed customer's sleep and dreams:)

1971 How it all started . . .
Dave, a student at Stanford University, entered the specialty sleep business in Palo Alto, California as a means to pay his tuition. After 4 years of political science and waterbeds, he opened a second retail store.
1979 – 1995 working towards mattress construction . . .
1979 – Formed FloCare National, providing specialized home delivery and warranty service for Sears, JCPenney's and regional specialty stores in 10 states.
1986 – SoundSleep, a FloCare subsidiary, began supplying JCPenney and other retailers with high quality soft-sided flotation sleep systems.
1989 – FloCare incorporated as Turner Express Company, Inc. Continued operating service centers in Florida, Texas, and California, providing product assurance and becoming experts in mattress construction. FloCare began to move further away from the delivery side of business and deeper into construction.
1992 – things start getting interesting! FloCare Product Assurance Components, which originally started as an added service to the national retailers and regional sleep shops, was becoming an ever-growing part of the business. In fact, FloCare Product Assurance continues to grow. Today, we are proud that all of our retail service customers from our distribution decade still use our FloCare system to help their customers get the right replacement flotation component, promptly and efficiently.
We moved our business from San Francisco Peninsula across theGolden Gate and north to the small coastal town of Fort Bragg, California.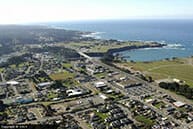 Someone reached out to us about a waterbed that would work as a hospital bed to relieve pressure and prevent pressure ulcers. Surprised to discover that there were no suitable products, FloCare designed and put into production a fluid mattress that works in the healthcare environment to deliver pressure relief and comfort.
1995 – We put our new pressure relief mattress on the World Wide Web with the idea of providing hospitals and institutions with information. Virtually no facilities came… but boy did the rest of the world! Soon we were shipping our components around the world. The FloCare Fluid Mattress received US Patent 5,513,400 in May 1996 and US Patent 5,850,646 in December 1998.

Designed a Latex Mattress . . .
1997 – Designed a latex mattress  to provide dual adjustable firmness!  Introduced our "90 Night Test Rest":  Satisfaction Guaranteed or Your Money Back! Built the DreamMaker, allowing users to configure the "Bed of Your Dreams" online, creating "The Original Personalized Latex Mattress" – A mattress that is built to order for the specific requirements of each sleeper and shipped within days.

1998 – 2009
Moving up…
Better Business Bureau…
Featured in Newsweek…

1998 – Purchased Redwood Avenue building in downtown Fort Bragg, which still serves as our offices and showroom. Tired of dealing with truck-lines that could not provide the quality home delivery service our customers deserved, we designed a foundation system that could ship via UPS. Using solid wood sides and struts, we created a foundation that allowed us to ship a complete bed via UPS in 4 manageable boxes and only require an 8 wing-nut assembly. Now every order ships on time and is trackable.
1999 Received our first letter of recognition from the Better Business Bureau for a zero complaint year, indicating that not one customer had ever complained to the bureau about our company, products, or business practices. Created the Firmness Advisor for "The First Personally Crafted Mattress", offering online visitors "Firm Advice" about what mattress firmness would be appropriate for their particular needs and sleep preferences.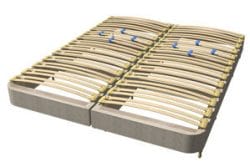 2000 Introduced our European Slat Foundation utilizing a bent beechwood slat system imported from Europe in our solid pine foundation. Received our second letter of recognition from the Bureau for a zero complaint year, indicating that not one customer had
ever complained to the bureau about our company, products, or business practices. 2001 Received our third letter of recognition from the Bureau for a zero complaint year, indicating yet another year that not one customer had complained to the bureau about our company, products, or business practices.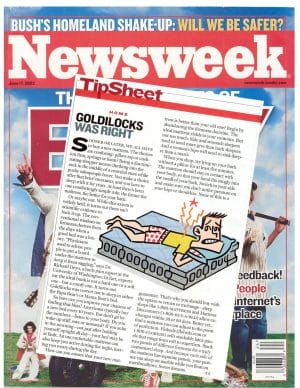 2002 –  Our mattress was featured in Newsweek: "Better yet, find a mattress you can adjust to the point of perfection. Flobeds (flobeds.com or 1-800-FLOBEDS) sells stackable latex panels that range from soft to superfirm. Stack two panels of different firmness for a truly customized sleep. And because each side of the mattress has separate panels, your partner can sleep on marble while you float on marshmallows. Goldilocks Was Right!"
FloCare European stretch knit uses German MicroCare knit with a micro-metalic fiber that is naturally anti-bacterial. The FloCare Euro Knit is a chemical-free alternative to eliminating dust mites and other bacteria or fungi. In normal use, the FloCare micro-fiber produces oxygen deep in the cloth. The resulting oxygen rich environment is in-hospitable to dust mites, a wide range of fungi and bacteria. Received our fourth letter of recognition from the Bureau for a zero complaint year.
2003 – Found a local source for superior quality sustainable wool, which we immediately put to use. We now use pure Organic Wool in all of our mattresses. Superior wool means better air circulation, better moisture wicking, better comfort… all fora better night's sleep (and happier sheep)!


Purchased facility across town. Moved wood shop and latex fabrication to new building on N. Franklin. Sales (telephone and showroom), shipping and customer service remain on Redwood Avenue. Received our fifth letter of recognition from the Bureau for a zero complaint year, indicating yet another year that not one customer had complained to the bureau about our company, products, or business practices. Introduced the 7-Zone Latex mattress and the 7-Zone Memory Foam/Latex Mattress, providing adjustable lumbar support and shoulder relief.
2004 – Introduced our 100% Natural Latex Mattress (link to: flobeds.com/products/organic-mattresses/organic-mattress-latex.htm to provide a chemical free sleep environment. Received our sixth letter of recognition from the Bureau for a zero complaint year, indicating that taking customer service seriously is that important to us.
2005 – Marked ten full years of offering FloBeds Mattresses on the World Wide Web.
Refined zoned mattress to create the Zone-on-Point system to provide pressure relief at the hip and shoulder area. Each sleeper now has the ability to raise or lower the Zone-on-Point layer, targeting the relief their body wants, perfect for side sleepers. Received our seventh letter of recognition from the Bureau for a zero complaint year, indicating yet another year that not one customer had complained to the bureau about our company, products, or business practices.
Added third building (North Main St)  for latex fabrication.  Equipped with Edge-Sweet Latex-Foam Vertical Saw. Introduced the FloBed AirCore, an interchangeable air cell that can take the place of one of our four latex cores, providing a latex bed with air adjustability.
2007 – Received our eighth letter of recognition from the Bureau for a zero complaint year, indicating yet another year (2006) that not one customer had complained to the bureau about our company, products, or business practices.
UPS writes Case Study on FloBeds Shipping a Bed in a Box.
UPS looks at how FloBeds is able to ship an entire mattress and foundation via UPS.  Long before the boxed bed rage FloBed had figured out how to ship a 100% Latex Mattress in boxes.  Note the plural – it takes 4 boxes to ship a latex foam rubber mattress versus the one for a polyurethane foam mattress.  A FloBed is real rubber from the rubber tree.  Polyurethane is blown petroleum with more air pockets than substance.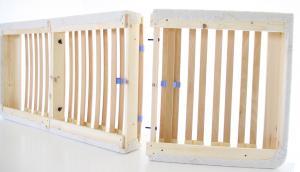 Want a rock-solid foundation?
FloBeds solid wood foundation ship via UPS too.
It goes together with 8 wing-nuts.
2009 – 2019
Customer Service Emphasis
2009 – We have always said that we are all about customer service, and that we will do anything we can to make your mattress right (practicing the "golden rule" has always been a goto position… but having a money-back guarantee gives us an incentive to make your mattress "Just Right".   When we created custom zone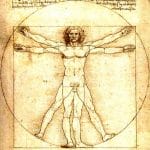 layers for our customers we found that often one area was not right for their spinal alignment or pressure relief.  We would listen to what they needed and then make a new zone layer and send it out.  Then the eureka moment:  why send a whole layer when someone needed a different zone?  The vZone was born.  Named after Leonardo da Vinci's Vitruvian Man, the vZone became our best received product ever.
2010 – Hired loyal customer and seamstress extraordinaire Joan to sew up any and all latex wonders we could imagine to add to the FloBeds line of sleep products.
Started the year off with a stitch-in-time… adding our "Twice Fluffed Shredded Latex Pillows" to the FloBeds product line. From zero to sixty in less than a month, the new adjustable pillow soon eclipsed all other pillow sales. With the shapeable qualities of down and the healthy, long-lasting comfort of latex, the twice fluffed (we run our Talalay Latex cut-offs through the shredder twice to get optimal loft) pillow is made with an inner organic sateen cover and an outer organic stretch-knit cove. We put in a zipper in each covers to allow you to add or remove shredded latex to get the pillow "Just Right."
December 2010, brought in FloBeds fan, Eve Yeomans, to help us update our FloBeds website.
2011 – On a roll for the second year in a row, 2011 starts out with another well received product: The shredded latex topper. When Maggie (one of our favorite college-bound customers) left Fort Bragg to go to CAL Berkeley, she piped in on our FaceBook page, complaining about not having her FloBed at college. Dave suggested she be a guinea pig… she accepted and the rest is comfort!
2012 – Garrett moves into Sewing and Sales… and immediately improves on our vZone design. In place of Velcro holding each zone in place, Garret developed an organic cotton sleeve with zippered zone pockets… smooth work Garrett. 'The vZone continue to be our best selling mattress, providing adjustable pressure relief for shoulders and hips as well as adjustable firmness lumbar.
2013 –  FloBed customers know we are always here to take care of their sleep needs. Today, or 10 years lateer… once you buy a FloBed you are part of our family.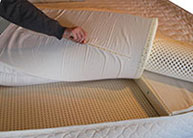 Our designs insure your FloBed will be Just Right. If you need to change the firmness of your bed to make it right today, or years from now, just give us a call. You're likely to get one of the Turner family… Dave, Dewey or Anne… Maybe some of our
company-family… Garrett or Paul. And because you're extended family… we get right to what we need to make your mattress "Just Right". Everyday… every year.
Along the lines of everyday… every year, we did away with our monthly sales and went to an everyday best price. (The whole extended family knew we were guaranteeing the best price for 100 days and this just makes it easier.)
And customers liked it, rewarding us with our best year ever! Thank you FloBedders.
2015 – The Goldilocks Guarantee turns five. It was 5 years ago that we extended the time frame to adjust the firmness of your FloBed from 90 days to 20 years and FloBeds owners love it. Check out these unbelievable low costs to adjust your bed as your body needs over the years. Happy Birthday Goldilocks! Remember: Your FloBed can always be "Just Right": today, next year and next decade. Because life happens.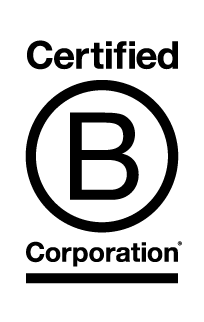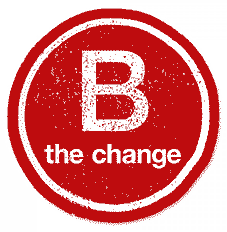 2016 – FloBeds became a Certified B Corporation® on the Autumnal Equinox, September 22, 2106. B Corps are a new way of identifying companies that use the power of business to solve social and environmental problems. FloBeds is certified by the non-profit B Lab to meet rigorous standards of social and environmental performance, accountability, and transparency. We've evaluated how our practices impact our employees, our community, the
environment, and our customers. You can view theFloBeds B Corporation Profile and Impact Report at the B Corporation web site.
2017 – FloBeds celebrates 20 Years of offering Talalay Natural Latex from Talalay Global. Dave and Dewey travel back to Connecticut to visit with Dave and Kim Fisher of the Talalay team.
The online mattress industry exploded, resulting in some unsavory behavior from our competitors: Sleepopolis-Casper-bloggers-lawsuits-underside-of-the-mattress-wars
Flobeds remains ethically uncompromised: we don't pay for our good reviews; we get them from happy customers like you. If you love your Flobed, help us spread the word in this competitive market.
2018 – Furniture Today Honors Latex Mattress Pioneer FloBeds
FloBeds is looking forward to helping you find that good night's sleep you deserve.
2019 –
2020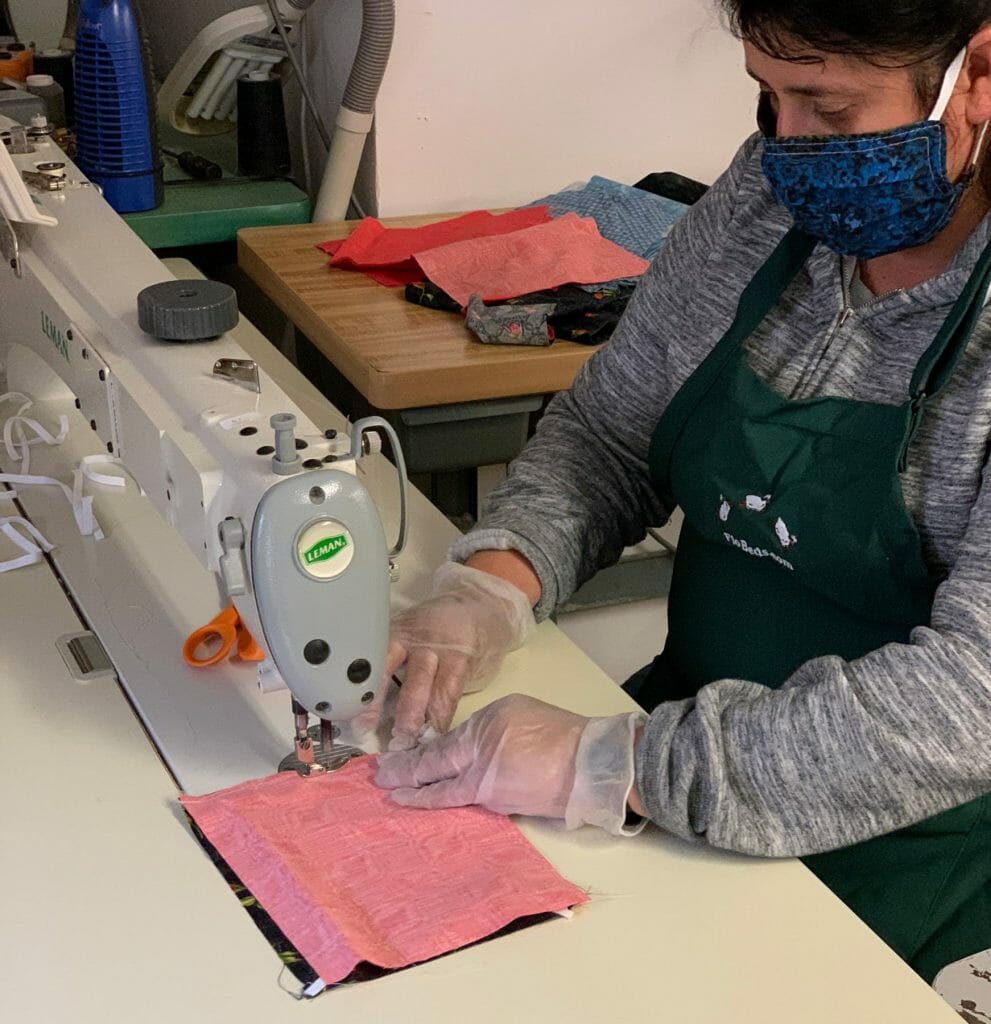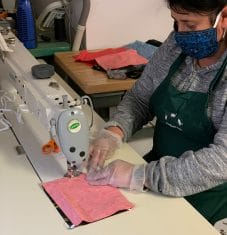 FloBeds, like the rest of the world, works to adjust to the time of COVID.  Dave and Anne move their offices to home.  Dewey works both from his downtown desk and home office.  Latex Shop and Wood Shop arrange schedules to have just one person in a work area at a time.  Paul flexes his shipping muscles as well as Doctor Dream skills for customers.
Anne starts sewing masks in her Quilt Studio for employees, family and friends.  Soon local business are calling for masks to resell.  Rosa adds masks as a sewing SKU and FloBeds starts adding masks to every order.
All of us at FloBeds are tremendously thankful to our loyal customers who continue to trust FloBeds to deliver their sweet dreams.  We went through the year with out having to lay off anyone.  Part way through the year our Wood Shop team, the "Top Men", decided after 20 years it was a good time to retire.  We will miss them and the incredible foundations they have built over the years.  They bulked up the inventory before they left and it should take us into Spring.  Dave is spending time at the wood shop developing a new hardwood platform bed frame to support our FloBeds over the next 20 years.
2021
FloBeds celebrates 50 years in business, 25 years selling personalized mattresses on the world wide web.