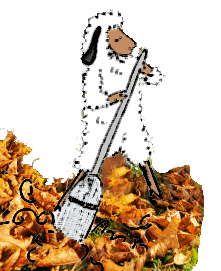 Prices are dropping like leaves in the Fall
$500 off vZone • $300 off Deluxe • $200 off Select
Plus FREE: Dormeir mattress protector • DreamFit sheets • 2 Twice Fluffed pillows
What Makes an Organic Mattress?
The term "organic" is thrown around a lot these days. And while it is rightly seen as a good thing, something being labeled as organic can sometimes be misleading. This includes organic mattresses. Let's take a deep dive into what an organic mattress actually is, and what you need to look for when shopping.
What is an Organic Mattress?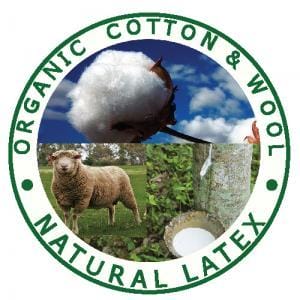 So what is an organic mattress? The term organic often refers to a specific certification, wherein a mattress has to meet certain requirements in order to be "certified" as organic. However, sometimes even when an item is officially labeled as organic, it has still not been made with the best, most eco-friendly practices and resources. The truth is that mattresses are rarely 100 percent organic, and you should be wary if a manufacturer claims to be providing you with one. Rather, there are more telling criteria that can help you to decipher which mattresses are the best, least-toxic options for both the environment, as well as you and your family.
Natural Materials
Look at the components that make up your mattress. The best mattress manufacturers will prioritize using natural materials as much as possible. This includes every part of the mattress, from the core to the cover. This requires not taking shortcuts in the process of making those materials. Be sure to enquire regarding not only the materials that make up the mattress, but the way in which those materials were sourced and processed — was the mattress created ethically and is the manufacturer able to tell you how?
Hypoallergenic
If your biggest reason for shopping for an organic mattress is that you want something that will be the best for a healthy sleep, the most important factor will be making sure that everything is hypoallergenic and free of unnecessary, harmful chemicals. Even if a mattress brand has labeled their product a "green mattress," that does not necessarily mean that their product will also be friendly to allergy sufferers.
Many synthetic materials encourage dust mites, which can aggravate many common allergies, and even some non-synthetic mattresses do not have the properties necessary to prevent allergens such as dust mites, mold, mildew and bacteria from living in the bedding. On the other hand, to point to a positive example, Talalay latex is naturally hypoallergenic and anti-microbial, so is an excellent choice for a mattress core.
Organic Where Possible
Furthermore, when trying to spot a green mattress, it's also telling when manufacturers opt to use organic materials wherever possible. Whether it is natural latex cores, organic bedding covers, or other organic components such as organic mattress protectors or organic pillow casings, this can show a dedication to creating a fully natural mattress.
What Makes FloBeds the Best Option for a Natural Mattress?
Now that you know what to look for in a good, ethically made and chemical-free mattress, you can start to spot those mattresses that are better than the rest. And when you choose your mattress using this criteria, rather than an arbitrary certification, it is easy to see why Flobeds is the best mattress brand for both comfort and peace of mind. Allow us to explain why this is the case, by breaking down an average FloBeds mattress.
Natural Talalay
A key component in what makes our green mattress the best one out there is the 100 percent natural Talalay latex that we use. We use the Talalay process for a number of reasons, but a major one is how eco-friendly it is. Using natural latex rubber and renewable resources and water-based raw materials, the Talalay latex core for our mattresses is always environmentally friendly, and has been 100 percent natural since 2005.
Furthermore, as mentioned, Talalay latex is naturally hypoallergenic and anti-microbial. What this means is that your bed will not serve as a breeding ground for things such as bacteria, mold, or mildew. Whether you are sensitive to certain allergens or not, this is an important quality in a mattress, and essential for a healthy sleep. Additionally, this natural latex is three times more resistant to dust mites than a traditional mattress. And most important of all, this latex is certified "baby safe" by Oeko-Tex, making it the best for your most precious and vulnerable family members.
What is more, as well as being natural, the Talalay process is superior in terms of comfort as well. No latex process keeps its shape and support over the years like Talalay. While still giving enough to ease pressure and relieve tension from important areas of your body, it is able to maintain form over time in a way that many other mattress cores cannot, including polyurethane foam, Memory Foam and Dunlop latex. In addition to this, Talalay latex is incredibly breathable and allows for maximum air circulation, making it the perfect material to provide cooler sleep in warm temperatures and warm sleep in cool temperatures.
Organic Cotton
In addition to the natural latex core, every FloBeds mattress is covered organic cotton. And if you are uncertain as to whether this organic certification is the real deal, you need not worry. The cotton we use is completely sustainable, and grown without the use of any chemicals such as pesticides, herbicides, insecticides, chemical fertilizers, or any other harmful chemicals. Standard cotton is one of the most chemically-dependent crops, and is typically grown with the use of many different synthetic chemical fertilizers. With our organic cotton covers, you not only get ultimate comfort, but the ability to sleep soundly in the knowledge that the cover is chemical-free and ethically sourced.
 
Organic Wool
The final piece of the Flobeds organic bedding is the organic wool which is quilted inside the organic cotton cover. This combination creates a soft and durable cover, but completely organic. The organic cover insures a breathable sleeping environment, perfect for expanding upon the Talalay latex' ability to aid sleep quality by helping to keep you cool and dry in the summer, and warm and cozy in the winter.
But if you are looking for a green mattress, the thing that may excite you most about our organic wool is that it is also completely natural and chemical-free. You can rest easy in the knowledge that this wool is recognized as a world leader in terms of quality. Wool is also a naturally inhospitable material for dust mites — especially when compared to man-made fibers — and each cover is also encased in natural cotton, meaning even if you have a rare wool allergy, you can still enjoy the mattress.
Another bonus of a wool mattress cover is that wool is inherently flame-resistant, countering the need for any chemical flame retardants.
Frequently Asked Questions About Organic Mattresses
To clear up any remaining confusion that you may have on the subject, here are a few of the most common questions about organic mattresses, along with the answers to them.
What organic mattress is the best?
As mentioned, the term "organic mattress" is often somewhat misleading, and refers more to the use of natural or organic components, materials, and processes in the manufacturing of that mattress. So while no mattress is fully organic, a FloBeds Talalay mattress is the best green mattress, and perhaps the closest thing you will find to an organic latex mattress.
Are organic mattresses worth the money?
Since the label "organic" is often thrown around so casually, and often without proper certification, be wary of any mattress brand that claims to be selling a fully organic mattress. In that sense, organic mattresses may not be worth the money, but if you can find a mattress that is made using natural and organic materials, that is something worth spending money on. FloBeds mattresses are certified pure, and we can guarantee that they are all-natural and ecologically safe from top to bottom. Each one even comes with an Oeko-Tex certificate of purity. And if you are not happy with your FloBeds mattress, you have our Goldilocks Guarantee that you can have your money back within 100 days.
FloBeds is the only place where you can be completely certain that you will sleep naturally on a mattress that is perfectly suited to your needs. With personalized firmness, high quality materials, and that all-important Talalay latex difference, not only do you have peace of mind that you are helping the earth, but you will end up with a mattress that is nothing less than what you always dreamed of. Get started and build your new latex mattress today.