Talalay latex powers Internet retail pioneer FloBeds.com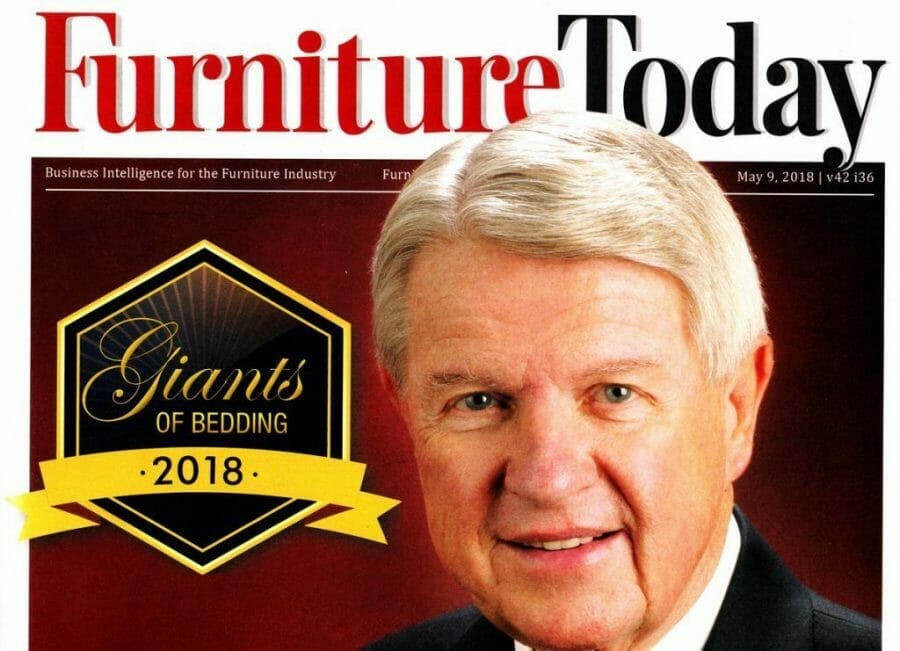 FORT BRAGG, Calif. — FloBeds.com stands out in mattress cyberspace with a service-oriented, customized approach to better sleep, one that is powered by Talalay latex. The company, with roots that go back to the glory days of the waterbed industry, was a pioneer in the online bedding arena, which it entered before the turn of the century.
Yes, you read that correctly.
Bedding innovator Dave Turner turned to the World Wide Web way back in 1995, when he put a pressure-relief waterbed mattress online, hoping to draw the interest of hospitals and health care facilities.
"When the Internet came out, I decided to put this hospital bed online so I wouldn't have to travel," Turner recalled.  Hospitals weren't interested, but Turner heard from a far more important group: Consumers. "Boy, the rest of the world came to the site," he said. "Soon we were shipping our components around the world."
A few years later, tired of dealing with truck lines that couldn't provide quality home delivery of his beds, Turner designed a foundation system that could be shipped via UPS. With that product, the company could ship a complete bed via UPS in "four manageable boxes," Turner said.
Yes, the company was a pioneer in the boxed bed category, too.
Turner, who entered the waterbed business in 1971 as a summer job, found his career instead.  "Here I am still in the bedding business, much to the chagrin of my Dad," Turner said in an interview with Furniture Today. "He wanted me to be a lawyer like him." But the challenges of running a retail business won out over a legal career.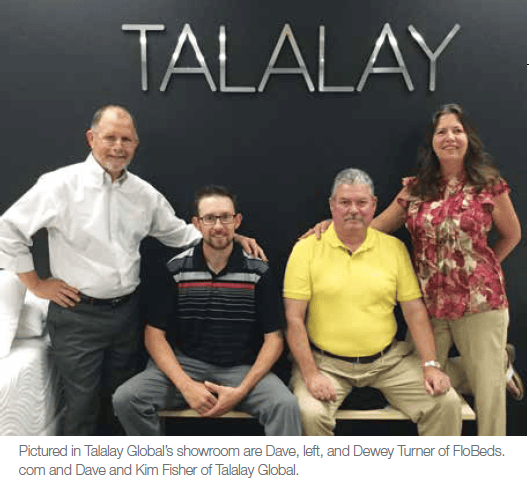 Turner stumbled onto Talalay latex at a trade show, visiting the company then known as Latex International, now known as Talalay Global. He quickly became a passionate supporter of that bedding material, which the company's website (www.FloBeds.com) describes as "the premier material in bedding."
Talalay latex "delivers a unique buoyant but conforming quality that relaxes muscles and relieves tension, lifting away the pressures of the day while you sleep," the retailer says. FloBeds, which began selling Talalay latex online in 1997, now offers only that material to its customers, fashioning it into its FloBed, available in a variety of feels. It has been selling Talalay latex exclusively since 2005 and offers products in both natural and blended versions. The company says it offers a wide range of Talalay latex mattresses, starting with some with super-soft convoluted foam toppers, and providing five core options.


FloBeds' unique VZone layer features six zones that can be configured in any way the consumer wants, using firm, extra- firm, medium or soft latex panels that are interchangeable. As part of its commitment to customer service, the company will offer any latex zone panel for no charge in the first 100 days, giving consumers the chance to dial in a different feel.


FloBeds touts its Goldilocks Guarantee, giving consumers a chance to change the firmness anytime for the 20-year life of the mattress. "Life happens," the company says. "Change is inevitable. Make sure your mattress can change with you."
A commitment to help customers find the bed that is best for them continues to drive the company, says Dewey Turner, Dave's son, who is general manager. "We really stress service," Dewey Turner said. "We want to make sure their bed is right for them. That's our No. 1 goal. Being online is like living in a small town. If someone has a problem, everyone hears about it. We don't want our customers to have any problems with our beds."
Dave Turner says FloBeds looks at its customers like family. "Once you buy a FloBed you are part of our family," he said. "Our designs insure your FloBed will be Just Right. If you need to change the firmness of your bed to make it right, today or years from now, just give us a call. You're likely to get one of the Turner family. And because you are our extended family, we get right to what we need to make your mattress just right, everyday and every year."
FloBeds has a showroom at its Fort Bragg headquarters but sees most of its customers in cyberspace. When you've been selling online for more than two decades, that adds up to a long list of satisfied customers, the company says.
link to actual article