Barbara Barry Chooses FloBeds
Los Angeles designer Barbara Barry shares her list of favorite home products with House Beautiful, from Augarten dishes to Häagen-Dazs ice cream!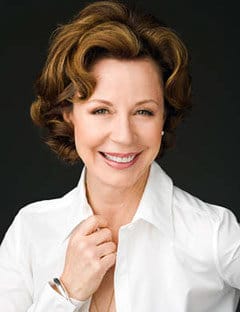 By Abby Tabak Barbara Barry
Los Angeles, CAFLOWER: Peony
SOFA SHAPE: Crescent
STATIONERY: Pineider Capri in pale celadon; pineider.com
LAMP: Costanza by Luceplan
ALARM CLOCK: Muji
CAR COLOR (EXTERIOR/INTERIOR): Silver/camel
MATTRESS: Flobed! Extra Firm/Firm/Medium on top (there are layers you can interchange to get a custom fit!); flobeds.com
EVERYDAY DISHES: Augarten
COFFEE TABLE BOOK: Exceptional Gardens by Wim Pauwels (Beta-Plus; betaplus.be)
ALL-PURPOSE GLASS: TableArt Tumbler; tableartonline.com
SOAP: Luxo Bahno Creme Soap/Portugal; smallflower.com
ICE CREAM: Häagen-Dazs Coffee
TOWEL: White Abyss; The Golden Goose, Mendocino, CA; 707-937-4655
BED PILLOW: 100% White Polish down from Seventh Heaven; The Golden Goose
SHEETS: Pearls by Barbara Barry Dream; bloomingdales.com
TOOTHPASTE: Elgydium
SHOWERHEAD: I take baths
VACUUM: Miele
COLOR: Gray
LIGHTBULB/WATTAGE: 60W
COFFEE: Zibetto's; 6th Ave., NYC
TEA: Orange Grove Oolong; tealeaves.com
KITCHEN GADGET: Jura-Capresso Espresso Machine- Impressa Z5.
ARTIST: Ben Nicholson
2009- House Beautiful