Why not have a mattress that is designed for you?
FloBeds Natural Latex Mattress
Latex mattresses are some of the most popular mattresses on the market today, and with good reason. If you are not familiar with latex mattresses, you might be left wondering what all the fuss is about. Why buy a latex mattress? Let's take a look at what makes a FloBeds natural latex mattress special.
Chemical Free Sleep:
Every Flobeds Natural Latex Mattress is made using 100% natural Talalay latex foam and is wrapped with Organic Cotton or Organic Wool.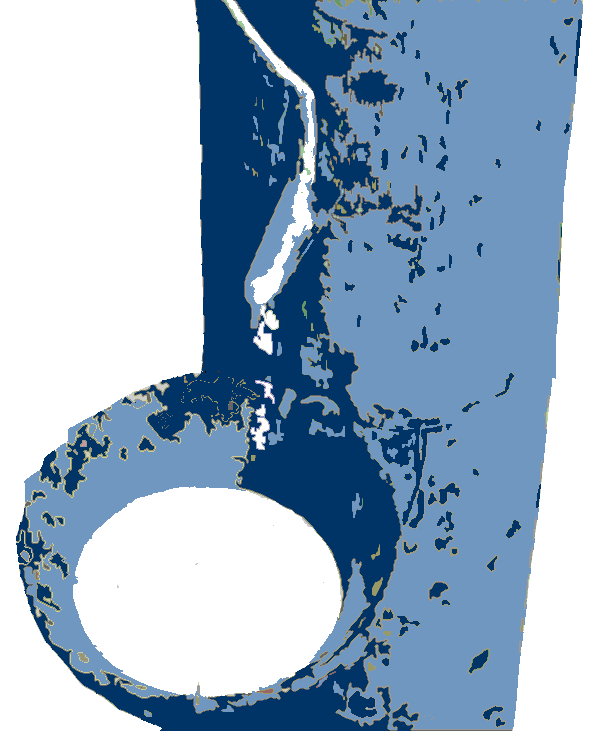 Natural Talalay Latex:  Talalay latex is hypoallergenic and antimicrobial, meaning you won't need to worry about bacteria, mold, or mildew. Plus, natural latex is three times more resistant to dust mites than a traditional mattress, creating the perfect sleeping environment for folks who suffer from allergies. Breathe clean, fresh-air every night. Our Talalay is so naturally healthy, it has been certified "baby safe" by Oeko-Tex, the global standards organization for textile health and safety. It's hypoallergenic, too, and resistant to mold and dust mites, so it's perfect for allergy sufferers.
Eco-Friendly:  When you get a latex mattress that is 100% natural, it is harvested from rubber trees; and since you do not have to cut down rubber trees for harvesting, this is a sustainable material from which to make mattresses. Furthermore, though a latex mattress will remain comfortable and usable for years, latex is also biodegradable. Talalay latex is also kind to the environment. The natural, biodegradable ingredients come from renewable resources and water-based raw materials. The rubber trees are not damaged during the harvesting process. In fact, they are productive for 25 years, absorbing carbon dioxide from the atmosphere and helping to reduce greenhouse gases.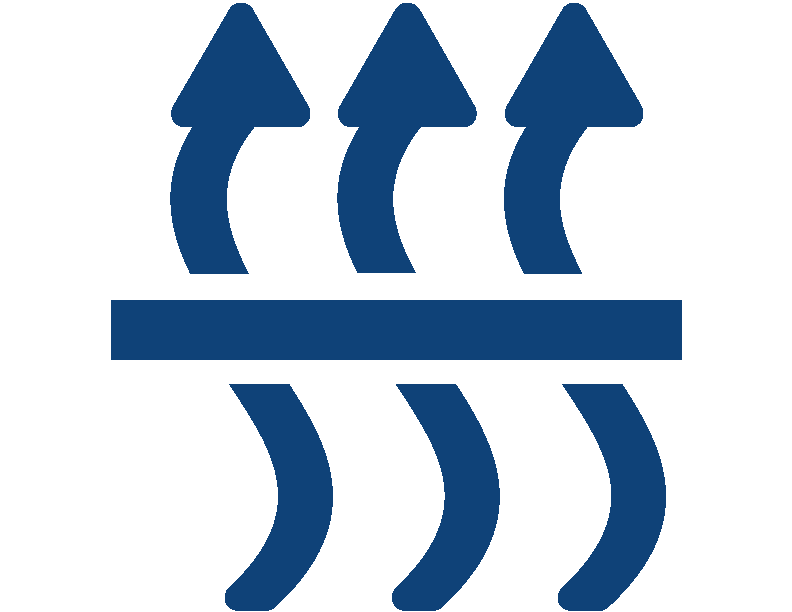 Breathable:  Mattresses and pillows made of Natural Talalay latex breathe up to seven times better than other types of latex or foam products, allowing you to sleep cool. The materials in most mattresses and pillows don't allow body heat to dissipate, which can interrupt your sleep, but Talalay latex has a breathable design and cell structure that creates a temperature-neutral environment. Our technology opens up the cells in latex, and maximizes air circulation, and maintains the optimal temperature for your comfort to help you get the restorative sleep your lifestyle demands. Sleep cooler, naturally, with 100% natural Talalay Latex.
Buoyant:  Our Natural Talalay Latex mattress has a buoyant feel that's unlike any other sleep material. You don't sink into Talalay; you float. It's exceptionally resilient and responsive, allowing it to conform instantly to your body's curves—whether it's a Talalay pillow, topper, or mattress—relaxing muscles, relieving tension, and promoting proper spinal alignment. Our natural latex mattresses last twice as long as plastic-based alternatives like polyurethane or other polyfoams. When used and cared for properly, it will last you 20 years or more.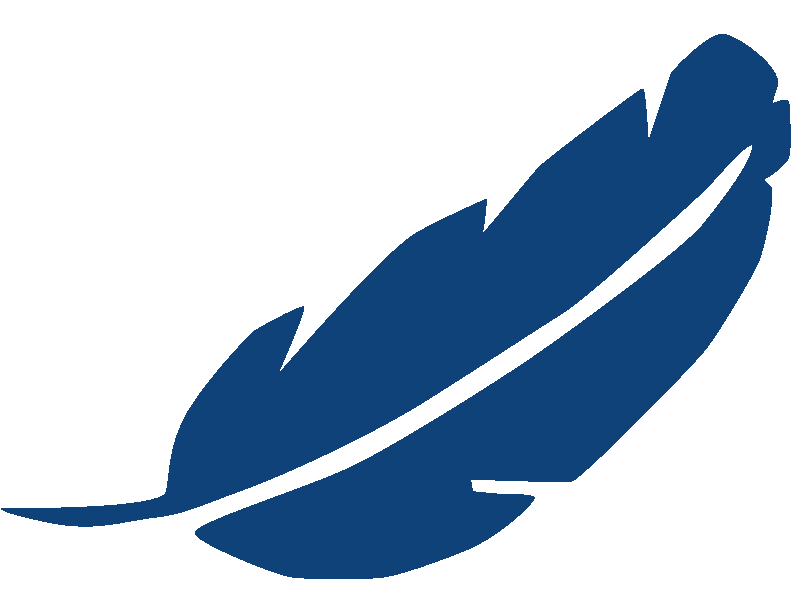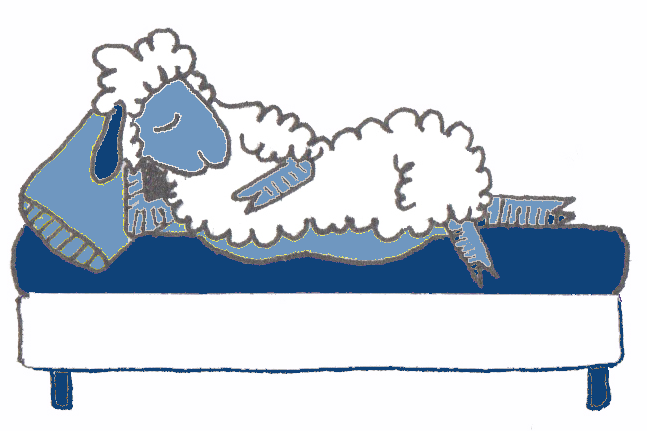 Comfort:  Most people spend almost a third of their lives in their beds, so when it really comes down to it, one thing should be more important than any other when choosing a mattress: comfort. And no mattresses are better than latex when it comes to comfort. That is because the way that the latex is created means that it offers both enough firmness and support to relieve pressure from aching body parts, and enough flexibility to cradle your body in a way that provides ultimate comfort.
What the combined firmness and flexibility create is a mattress that is perfect for pain reduction and pressure point relief. Another benefit of the makeup of a latex mattress is that it absorbs movement from the other side of the bed, so if you sleep next to a restless sleeper you won't be woken up at all hours.
To expand upon the benefits of latex when it comes to comfort, latex mattresses are also one of the easiest to customize, allowing you to adjust firmness to suit your body perfectly — you can even construct your bed to have different firmness in different areas to your partner. 
Hypoallergenic:  Natural latex is also one of the healthiest choices for a mattress. Since natural latex is naturally hypoallergenic and anti-microbial, you can rest assured that your bed will not become a breeding ground for common allergens such as dust-mites, mold, mildew, and bacteria. Furthermore, since it is natural rather than synthetic latex, it is free of many harmful chemicals that could potentially cause health issues such as flame retardants. A side benefit of this lack of chemicals is that the mattress does not have unpleasant smells that can accompany synthetic mattress materials (including synthetic latex).
If you are worried about a latex allergy, it is also worth noting that most latex mattresses are encased in covers so — especially when combined with a sheet — it is unlikely that you will ever be affected by it.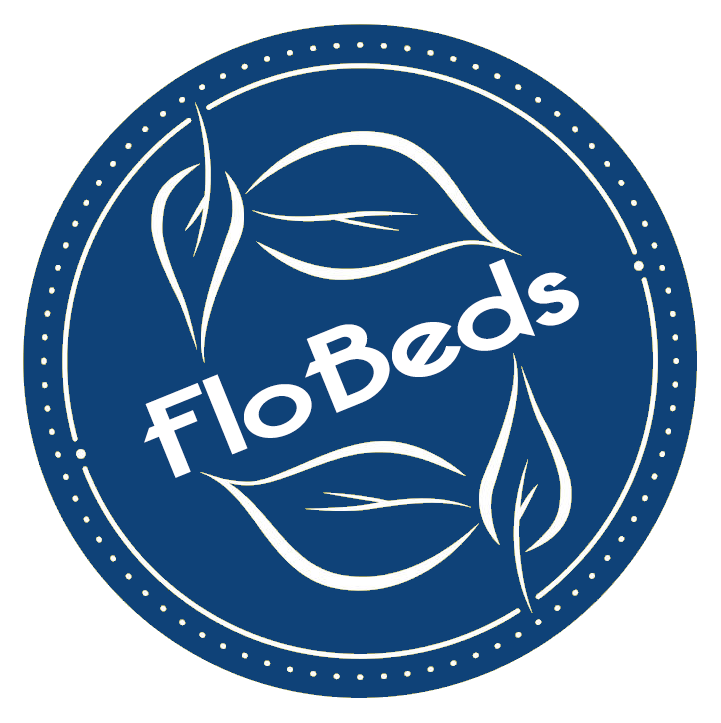 Longevity:  Perhaps one of the biggest selling points for many people is the longevity offered by a latex mattress. Where most mattresses need replacing after a few years, if you get a good quality latex mattress you can sleep on it comfortably for upwards of 10 years. With Flobeds, you can adjust the firmness to suit your new requirements at any time within the 20-year lifespan of your mattress. That is our special Goldilocks Guarantee, which truly sets FloBeds apart from the rest — you can be sure your latex mattress can change along with your needs. Furthermore, satisfaction is guaranteed; if you are unhappy with your mattress in any way at all, we will happily refund your purchase within 100 days — no restocking fee, and no questions asked.
The Talalay Latex Mattress Difference
As mentioned, Talalay is the best manufacturing process for latex, in every way. In addition to all of the reasons already given for why it is better, our Talalay latex cores are 100% natural, and the latex mattress is breathable from top to bottom, allowing you to sleep cool even in warmer temperatures. That is why we only use Talalay latex mattress cores for our mattresses.
Of course, many of these benefits depend on the type and quality of latex mattress that you buy. And it's important to not that not all latex is created equal. The two most common manufacturing processes for creating latex mattresses are Talalay and Dunlop. Which is better? The answer is undoubtedly Talalay; allow us to explain why.
Talalay latex is both more consistent and more supple than Dunlop latex, which can end up being either uneven or a little stiff. Dunlop latex is often cheaper for this reason, and as such the process is sometimes the preferred choice for manufacturers. But the little extra for Talalay goes a long way, and you will find that it makes all the difference. Even when some manufacturers try to save by opting for a blend of both Dunlop and Talalay, you can notice the difference.
Furthermore, the Talalay process creates a much more durable product. After a few years of sleeping on a mattress created using the Dunlop process, the mattress will start to lose its integrity, no longer giving your body the support it once had. By contrast, Talalay latex mattresses will keep form for years longer. If you want proof of this, you can watch this video where two latex foam mattress cores — one Talalay and one Dunlop — were rolled out after four years in storage. The Talalay core sprang right back when tested, whereas the Dunlop core did not.
Both processes allow for a finished product that is 100% natural, but it is important to make sure that you check that your mattress is natural Dunlop or Talalay, rather than synthetic.