Palo Alto Store…
the beginning
It all started here on "The Circle" at the foot of Universtiy Avenue in Palo Alto in 1971.
Palo Alto Mattress Store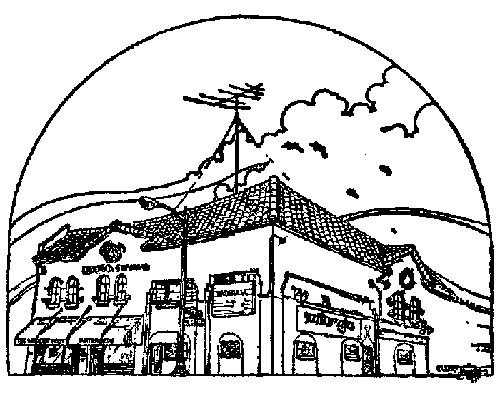 This Pen and Ink drawing of the Store at 113 University Ave, Palo Alto was done by Ellery Knight. Ellery had a fine hand. He did excellent scrimshaw work. He also did this interior drawing: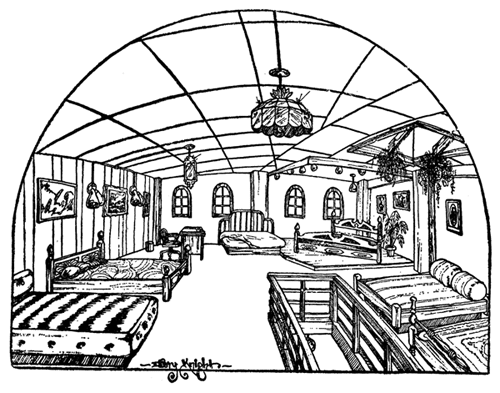 The raised platform in the corner was the old "Tangents" stage, where the early Grateful Dead used to play.