Back, Side and Stomach Sleepers
Did you know that sleeping posture is just as important as sitting posture? It is very vital that you protect your back while you sleep. You put the least amount of pressure on it by sleeping on your back or side. Side sleepers should sleep with a pillow between their knees to keep proper spine alignment. Stomach sleepers specifically should use a smaller pillow to keep your head aligned while sleeping. When purchasing and customizing your FloBeds mattress make sure you keep in mind that stomach sleepers need a firmer mattress than back or side sleepers.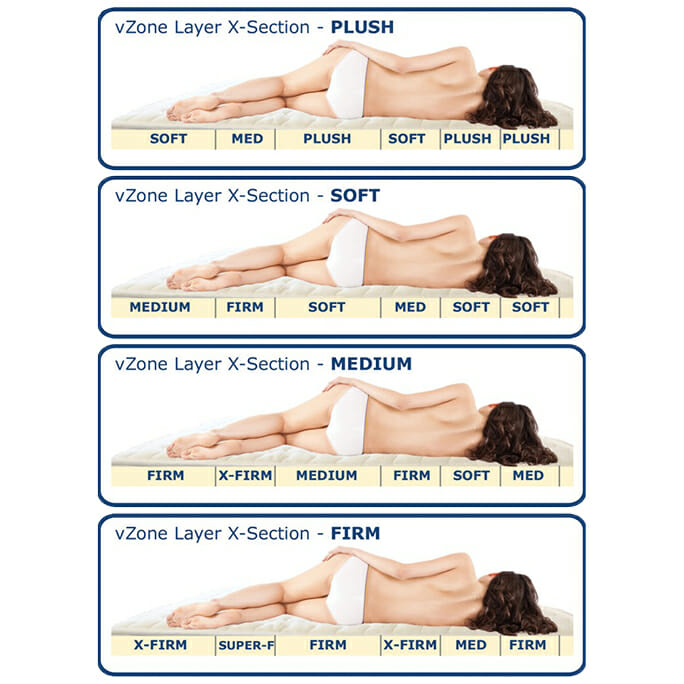 If you have more questions please give us a call at 1-800-356-2337 and one of our firmness experts can give you more information on which mattress configuration fits your sleeping position. Or use our firmness advisor for our natural latex mattress.