Everyone Is built differently. Your Pillow should should be too!
Our Natural Latex Pillows can be Adjusted!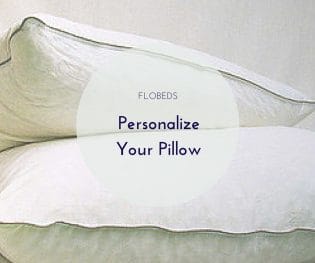 There are some things to keep in mind when you are adjusting your FloBeds Twice Fluffed Shredded Latex Pillow, including the depth of the curve in your neck, your sleeping position, and your mattress firmness. For back sleepers make sure the pillow fills in the gap between your neck and pillow. You do not want to be propped up so high that you can see your feet. Side sleepers should have a pillow that fills in the void between your ear and the bed. Your pillow should be thicker than a back sleeper's pillow. Stomach sleepers need a thinner pillow to try to keep your body aligned. You do not want your pillow so full that your head is higher than the rest of your body. Luckily the FloBeds Latex Pillow can adjust to meet anyone's needs!  Shop Twice Fluffed Shredded Latex Pillow.