Tool Belt
When we customize a mattress for you… we think we have it "Just Right" for you. If we don't… we will do anything we can to get it "Just Right". That's because we are such a nice company… but also… if we can make you happy you won't ask for your money back. WIN-WIN!
Tools we can use
to get your firmness… "Just Right"
1) Firmness of your Support Cores

(ILD= Indentation Load Deflection)
Soft Blended
19 ILD
Soft Natural
22 ILD
Medium (Natural and Blended)
28 ILD
Firm (Natural and Blended)
32 ILD
Extra Firm (Natural and Blended)
36 ILD
Super Firm (Natural and Blended)
44 ILD
Hardness range measurements based on ASTM D-1055. (ILDs are production specification and may vary ± 2 ILD)
 

2) The vZone

The vZone is the solution when your body needs extra special attention:

Softer where you need it softer… firmer where you need it firmer.
Built for your body, with the ability to change it.
Every vZone comes with zones you can move and manipulate.
Shoulders: Choose between 3 firmnesses.
Lumbar: Choose between 3 firmnesses.
Hips: Choose between 2 firmnesses.
In addition to flexibility of our famous Goldilocks Guarantee, we will provide replacement zones for your vZone layer as well. If you can think of a configuration that would work for you… FloBeds can probably make it.
3) Horsehair
Our Talalay convolute, topped with horsehair and hand-tied in an organic cotton case.
Sleep cool, with an added layer of firmness.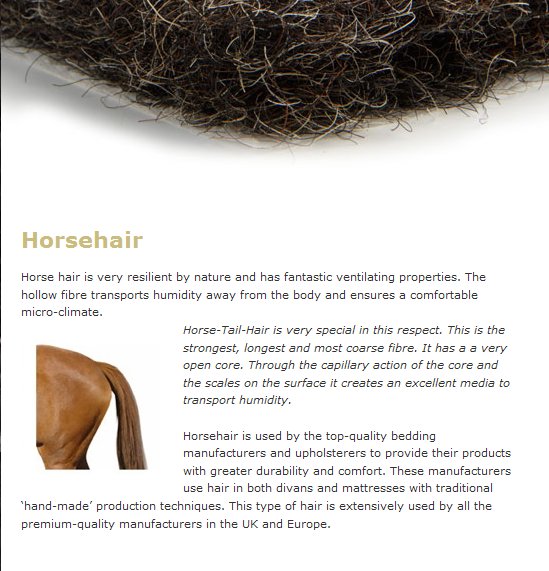 4) Swedish Steel Pocketed Coils

Sometimes a bit of steel in your spine is what you need.

Enjoy the benefits of Swedish Steel Pocketed Coils
Individual response
Dynamic tensioning
We developed the specific design of our individually encased coils in cooperation with one of the best spring manufacturers in Europe.
 

5) Rubberized Natural Coco Fiber (Coir)

Air Flo
Firmer one inch layer
We want to make your mattress Just Right. Don't hesitate to ask!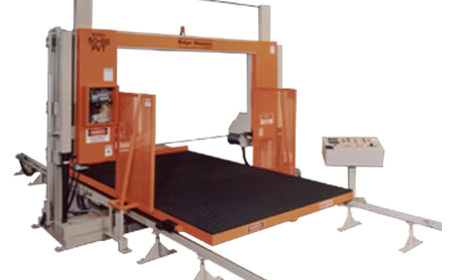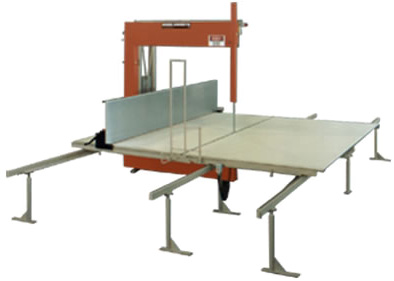 Our team at the FloBeds Latex Shop use EdgeSweets equipment to make sure every piece of latex in our mattresses meets our exacting specifications, so we can make sure our beds meet your demanding needs.