FloBeds Congratulates our Adopt-a-Fifth-Graders
All of us at the FloBeds Latex Mattress Company are so excited to send this two awesome fifth grade students on their way to college. The Mendocino College Foundation has an Adopt-a-Fifth-Grader program:  Companies (or individuals) can donate $700 to the foundation for a deserving fifth grader selected by the school.  The Foundation guarantees that student will receive $1,000 at graduation towards tuition and books at Mendocino Community College or $500 at another college.  This year Fort Bragg Rotary did a match of $200 for every $500 given, enabling FloBeds to turn $1,000 into $2,000 for two fifth graders.  Last year there were three students in the program here on the Mendocino Coast.  This year, with Rotary's help and motivation, we have thirty fifth graders thinking about college!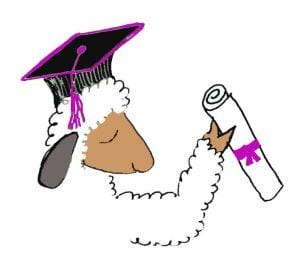 This is such a powerful program.  Student who have shown themselves to be hardworking, diligent and good citizens are selected by their teachers.  At an early age they are gifted with a scholarship to go to college.  The next 7 years they will have college on their minds.  And it will spread to their friends… that's just the way of it.