A Bed For All Sizes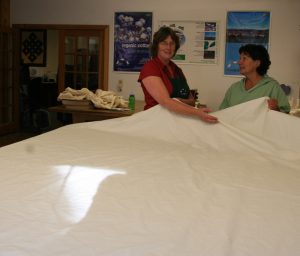 FloBeds, pioneers in the eco-friendly mattress industry, and a market leader in organic mattresses, will set the Guinness World Record Labor Day Weekend, for the Largest Dog Bed.  The run at the record will take place during Paul Bunyan Days, Fort Bragg's festival that honors their timber history, the larger-than-life logger, his blue ox, and now Spot, his reversible dog.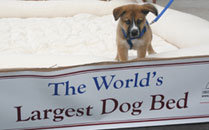 FloBeds will make the record-setting dog bed of the same all-natural materials they use in their organic mattresses. That means it will not only be the world's biggest dog bed, it will also be the most comfortable and most eco-friendly.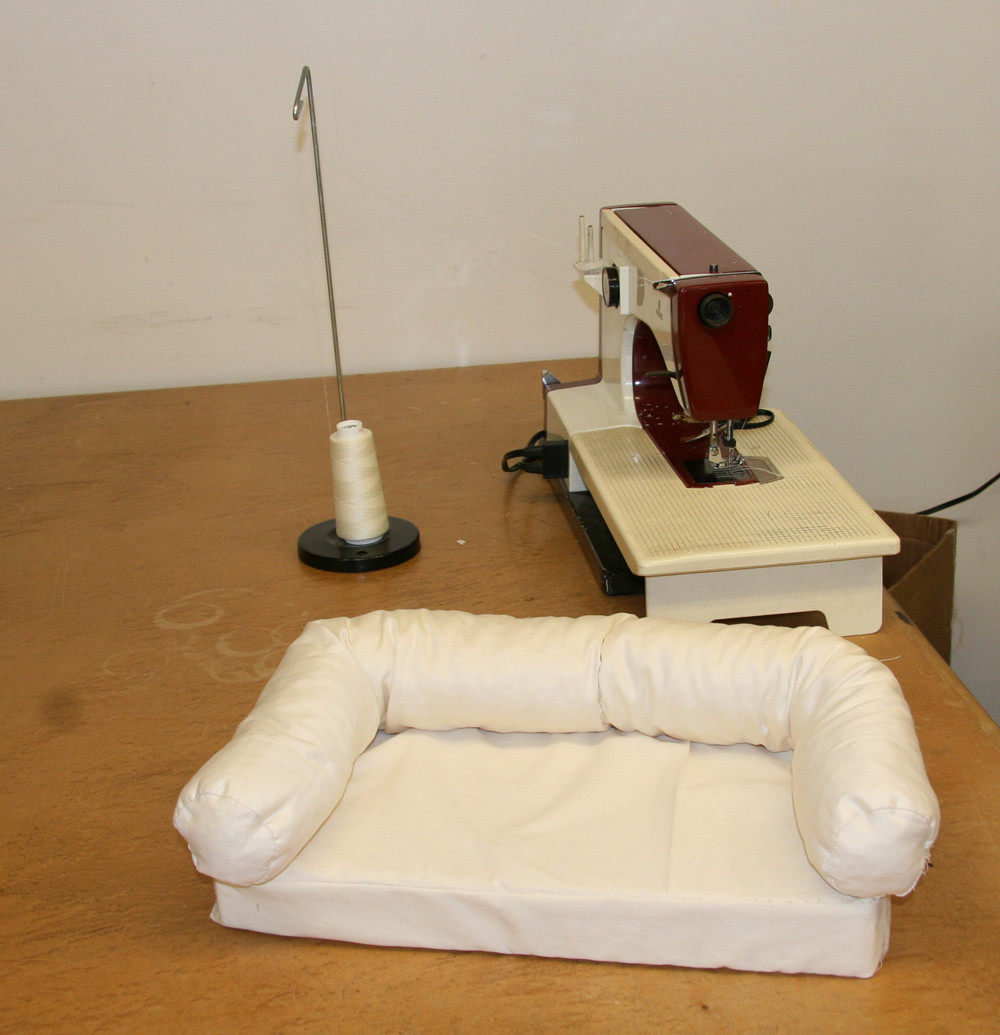 The dog bed will be 7 ft by 9 ft – that's bigger than a king size mattress, bigger than the largest FloBed mattress – and ten times bigger than a large-breed dog bed.  The cover will be organic cotton, the pad will be Talalay latex customized for different firmness preferences, just like the beds they make for people.   The dog bed will be built at FloBeds, presented at 6:45 during the 1st Friday kick-off party on Friday Sept 3rd, then moved to the Ugly Dog Contest on Saturday.
The record attempts will be documented with pictures and videos, and certified by the City's Mayor Doug Hammerstrom in accordance with guidelines provided by the Guinness Book of World Records.
FloBeds  invites staff, friends and family to the reveal; they're also inviting people who sleep on a FloBeds mattress to bring their dogs and join them for the record setting events.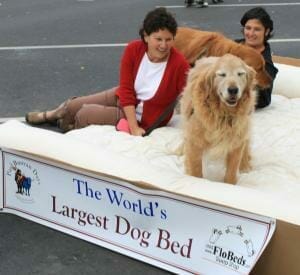 Asked why he's building the world's biggest dog bed, Dave Turner – the man behind FloBeds – explained, "We think it's the perfect world record for FloBeds and our hometown. We've been celebrating a larger-than life logger for more than 70 years, and we were just named #5 on Dog Fancy Magazine's list of best dog towns in the country.  What makes more sense than setting the record for a really big dog bed?  And besides, with our Big and Tall Mattress line for Paul Bunyan and others, it only seems fair."