Vegan Mattress: Organic Cotton Natural Latex
---
Organic Cotton where it counts most… next to your body. You spend all day in a harsh world. Retreat to a natural bed covered with organic cotton for a true safe haven. Cotton, the original sustainable fabric, grown and processed with out chemicals. Our cover is a luxurious soft 2-ply Organic Cotton Euro Knit quilted to more organic cotton for breathability. This is our Vegan latex line.
In our Vegan Line, we take our
natural latex mattress
and have eliminated the wool in our cover which we use to meet Federal Fire Resistant standards. Our Vegan customers will need to have a
doctors prescription
so we can make your mattresses with out the wool.
Good for you… Good for the whole world.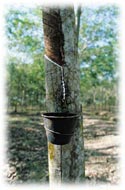 FloBeds
Natural Latex
is
certified pure
. No petrochemicals. Just natural rubber harvested sustainably from the rubber tree. Conforms to your body naturally. Caressing every curve. Supporting where you need support. The
FloBeds Organic Cotton Natural Latex mattress
is personalized for your body… and your partner's. Each side can be personalized from soft to extra firm. FloBeds
100% Natural Latex
is
biodegradable
and it is
Oekotex Certified
Good for you… Good for the whole world.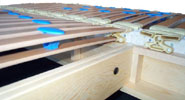 FloBeds foundations are made from FSC certified pine sustainably harvested from Ponderosa Pine forests in the western United States and Birch Forests in Western Europe.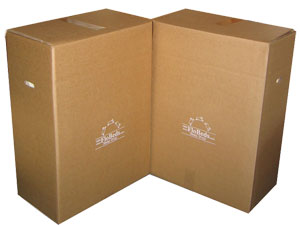 Smart Packaging
saves on resources. A King Size FloBed
Mattress
ships in two UPS cartons.
Mattress and Foundation
ships via UPS in just 4 cartons. Save fuel and trees. The FloBeds Factory-Direct-to-You business model further saves fuel and distribution costs.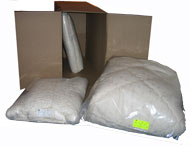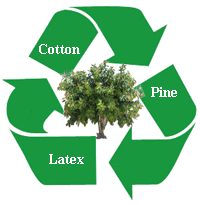 Easy to recycle. Every part of a Green FloBeds Mattress and Foundation is 100% recyclable and biodegradable (Cotton, Latex and Pine). And if you choose our wood legs, the entire bed is made of natural compostable materials.
FloBeds Green Mattresses: Good for you… Good for the whole world.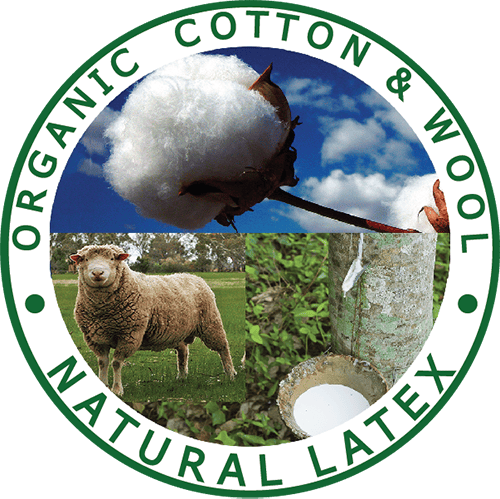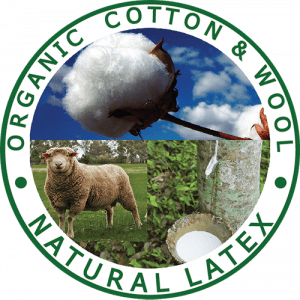 Follow this link to see our line of: