Engineered to be put together with 8 wing-nuts, this foundation is constructed of solid wood sides and flexible beech wood slats imported from Europe. Dual foundations work on standard heavy-duty metal bedframe (with center support running head to foot) or our Glide Leg system for a true "UnDisturbed" sleep. (5-1/2 inch height)
$679.00

Construction
FSC Ponderosa Pine
2 & Better 1"x6"
Cover
Organic Cotton Quilted to Wool (Matches Mattress)
Slats
Bent Beech Slats in Rubber Holders
(imported from Europe)
Assembly
8 Wing-nuts
Finished Size
6" x 60" x 80"
Weight
120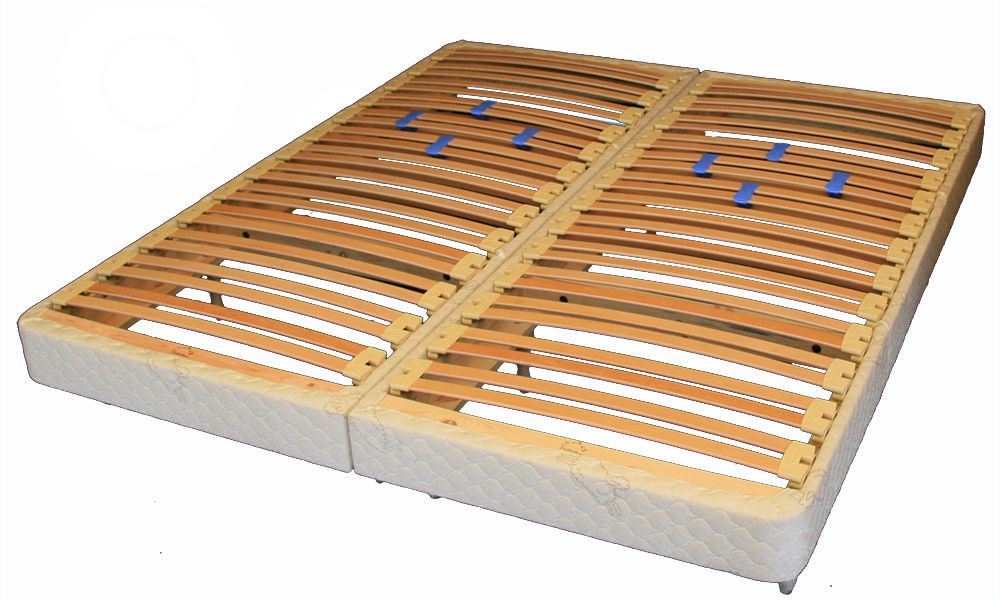 -Slats in our Euro sleep system can be individually adjusted. -Simply slide the cambers to provide less or more resistance according to your comfort needs. -Adjust to provide the comfort and support your body deserves now and years from now after bodies change over time due to weight gain or loss, back or muscle problems, etc.
Image Gallery - click image to enlarge