Talalay team builds 'awareness'
, 
Dave, left, and Dewey Turner, both of FloBeds.com, join Dave and Kim Fisher, both of Talalay Global, in the company showroom.
SHELTON, Conn. — Long before online mattress retailing was a trend, FloBeds.com was spreading the gospel of Talalay latex.The Fort Bragg, Calif.-based producer and retailer began selling Talalay latex beds online back in 1997 and has been selling that design exclusively since 2005.
"Consumers like the durability and comfort of Talalay latex," said Dewey Turner, the company's general manager. "There is nothing else like it in the industry."Talalay Global, North America's only producer of Talalay latex, based here, agrees with that assessment. The producer is also doing its part to spread the word about Talalay latex, created in a multi-step, high-tech process that officials say produces a highly durable, resilient and comfortable sleeping surface.
The company says its new marketing campaign, based around the theme that Talalay latex is "Earth's Most Perfect Sleep Material," is connecting in the marketplace.
"We are creating awareness around the world for Talalay latex," said Kim Fisher, the company's president.
A suite of materials for the marketing campaign was a big hit at the recent Las Vegas Market, "flying off the shelves," Fisher said. The message that Talalay latex is "the premier material in bedding" is one that growing numbers of bedding professionals are embracing, officials said.
"Our new tag line, 'Earth's Most Perfect Sleep Material,' is resonating in the market," said Jim Huffstetler, recently named vice president of marketing. "It's an honest message."
More than half of the Top 15 U.S. bedding producers have Talalay latex offerings, officials said.
That sleep surface is gaining share in a tough bedding market, one that some say is down so far this year, they added.
"The disruption in the market is good for us," said Fisher, one of the few women to head a major manufacturing operation in the bedding industry. "We are a superior sleep product, and we are seeing growth at a time when others say that flat is the new up."
Fisher said that Talalay Global is winning with its lifestyle story, one that stresses the natural, buoyant and breathable qualities of the product.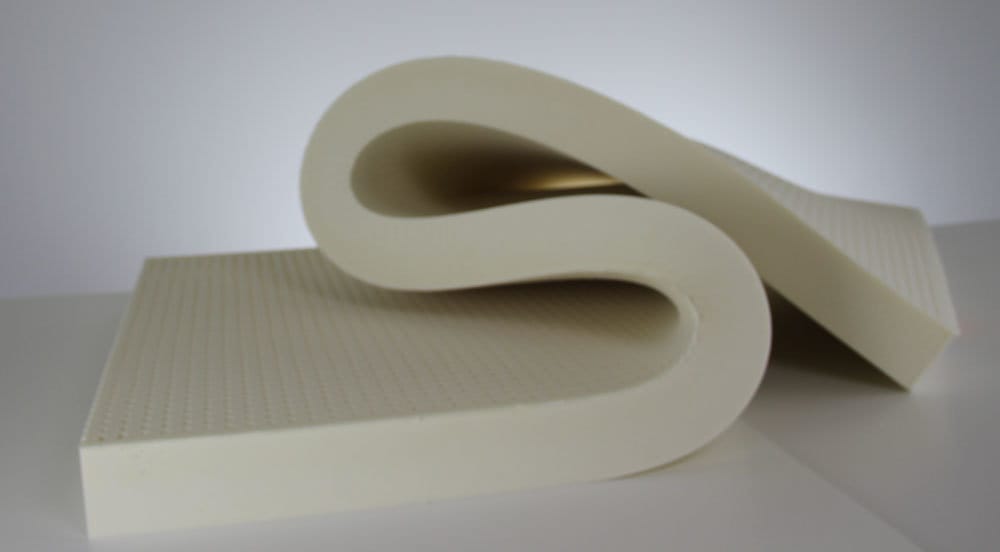 The team at FloBeds.com is sold on the benefits of Talalay latex. The company has been a customer of Talalay Global for two decades.
"They have always delivered for us," said Dave Turner, president of FloBeds.com. "They have a good rapport with our company, and their quality has been consistent. They are a tremendous resource for us."
"As long as I'm here, I can promise our customers that our product will be the best in the world," Fisher said. "That's my personal commitment."