On Wednesday, April 8th, Anne and Rosa sewed 100 face masks for the community. Former Mayor Dave delivered them to City Hall and Farmers Market. "We're all in this together, and if FloBeds can help fight the Corona Virus by giving away face masks… we are just paying it forward" says FloBeds president Dave Turner.
We asked Rosa if she could come in and extra day to help make masks. She didn't hesitate. And boy, can she sew!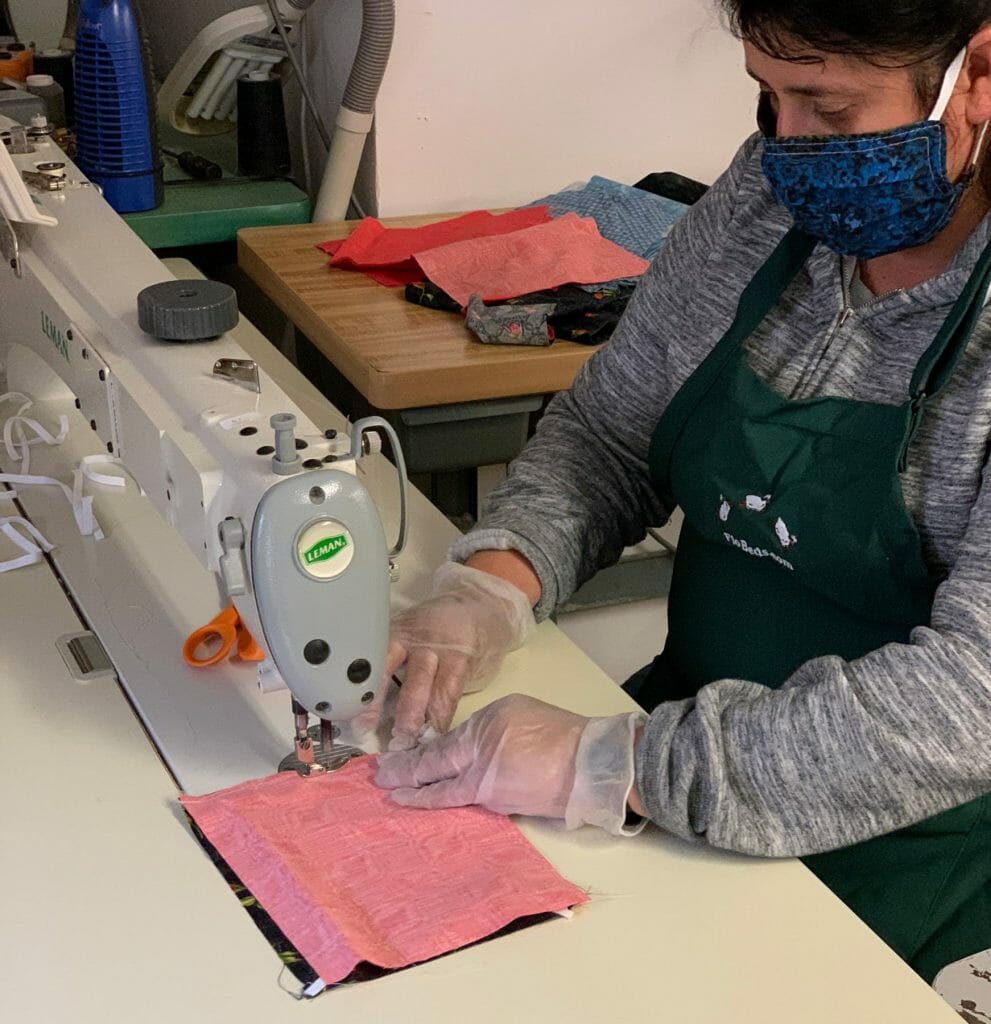 Last month Quilter and FloBeds Vice President Anne Turner was making face masks for nurse friends who wanted to be able to use them over their N 95 Masks to stretch the use of the hard-to-get Personal Protection Equipment. And family, near and far, starting asking.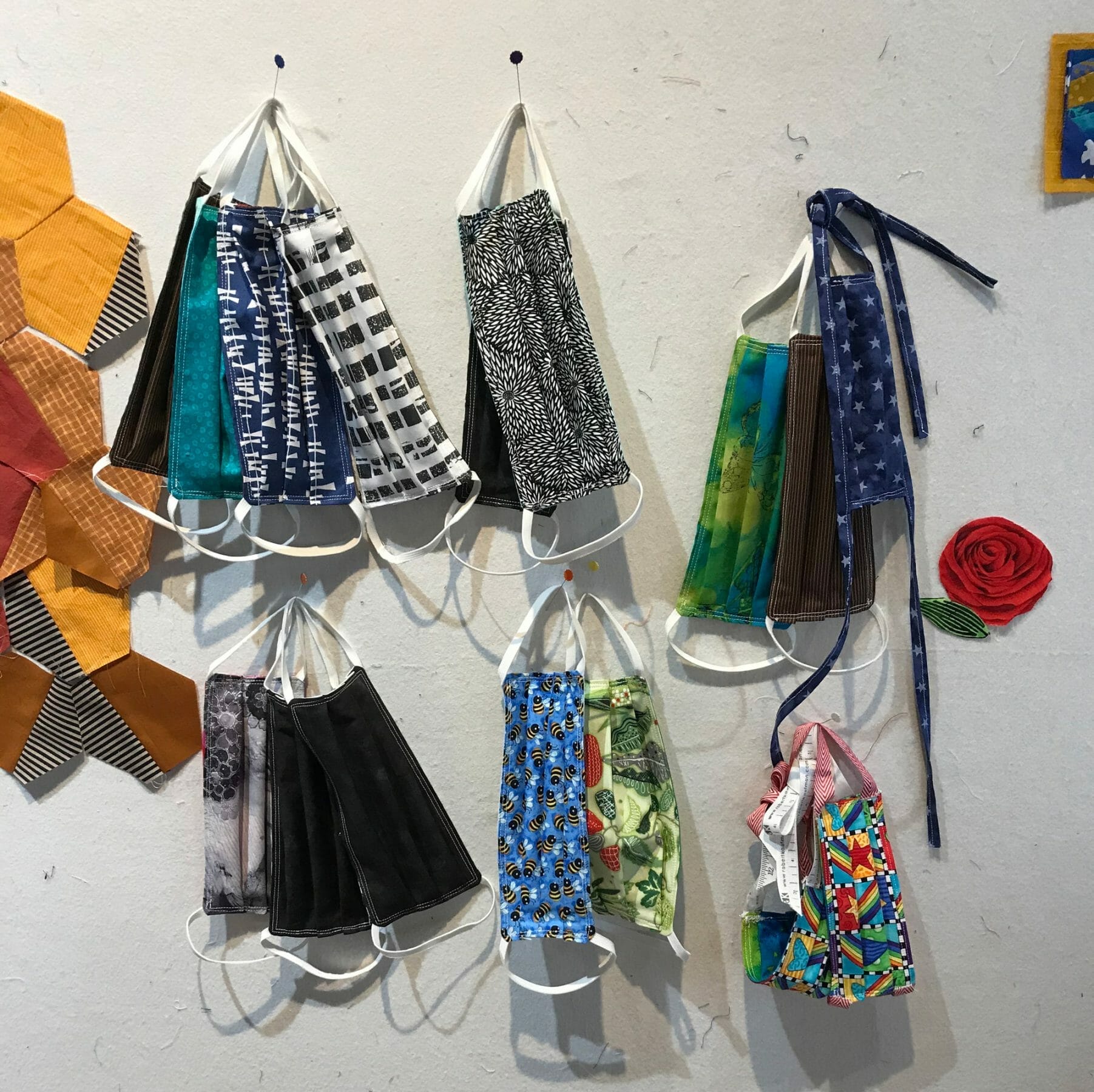 Then the Center for Disease Control (CDC) suggested people use cloth face masks when going into situations where they might not be able to socially distance, like buying groceries, going to pharmacy, etc. Anne called in Rosa. We've been providing to the local community free of charge. This month we started sending one or two out with every FloBeds mattress or accessory order via UPS. You can order Cloth Face Masks here.