It All Starts With A Good Foundation
A sagging mattress can be frustrating and painful. One of the first thing you should check is your box spring. Having a quality box spring under 7 years old is critical. If you are feeling like your mattress is sagging, take it off the box spring and put it to the side. You will then be able to take a look at the box spring and see if it is warped and causing the mattress to sag.
Make sure your box spring or foundation is good quality. Our Fir Foundation was engineered to be put together with 8 wing-nuts, this strong foundation is constructed of solid wood sides and 3-1/2″ fir slats to provide a firm surface with air circulation for your mattress. True level surface for lasting performance and support.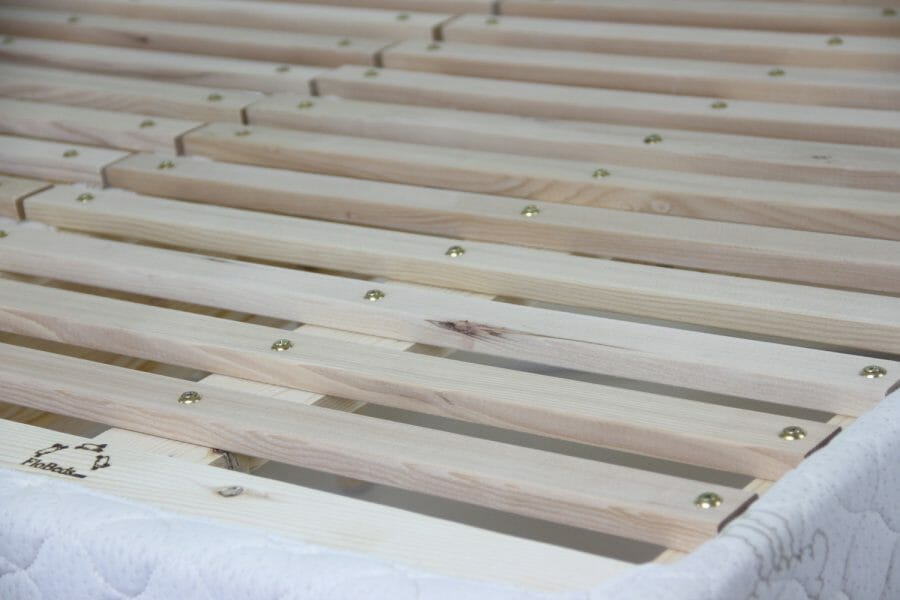 Another great option is the European Slat Foundation. This is the global standard for mattress support. Contouring bent beech slats provide both give and rotation, constantly responding to the shifting planes of your body, keeping your spine straight. The choice of 200 million people worldwide.

Don't spend another night tossing and turning because of your foundation. Take the time to investigate what is going wrong.  A quality latex mattress deserves proper support.