Build Your FloBeds 100% Natural Latex  Mattress
Whether you sleep for six hours a night or ten, don't waste those precious minutes on an inferior mattress. At FloBeds, our 100% natural latex mattresses provide a custom, restful night's sleep no matter your needs. There's a reason customers flock to FloBeds for their custom latex mattresses. Made from supple and durable Talalay latex, our 100% latex mattress is breathable, durable and, most importantly, fully personalized to provide you a cool, safe and comfortable night's sleep — all night, every night. We're so confident you'll love your custom latex mattress, we offer a 100-day money-back guarantee. We'll even help you adjust the firmness of your natural latex mattress at any time throughout its 20-year lifespan. Discover the FloBeds difference and find your new custom latex mattress today.
Natural Latex Mattress
$ 1,349.25 – $ 3,299.25
FloBeds' mattresses provide a custom, restful night's sleep no matter your needs. Made from supple and durable Talalay latex, our 100% natural latex mattress is breathable, durable and, most importantly, fully personalized to provide you a cool, safe and comfortable night's sleep — from Super-Soft to Super-Firm.
---
-
Left/Right when standing at foot of bed facing pillows.
Every body is different — so why is every bed the same? At FloBeds we believe that every mattress should be built to suit the specific needs of each sleeper — even if that means different requirements for two sleepers in the same bed. Crafted from latex that is both sustainable and breathable, using the most advanced technique for durability, every FloBed comes with our special 20-year Goldilocks Guarantee.
Fully personalized mattresses
No two people are built the same. That is why all FloBeds latex mattresses are designed for each individual sleeper. While most mattress firms will provide a few different firmness options, FloBeds allows you to build your entire bed in a way that perfectly conforms to your body — and customize it exactly the way that you want it. This goes right down to the foundation or adjustable base.
Dealing with back pain? Need additional support at certain pressure points? Perhaps you sleep with a partner who needs a completely different firmness to you? Anything you need to sleep well, FloBeds can provide. Not sure if you have the right firmness? No worries — Flobeds will help you adjust your firmness at any time throughout the 20-year life of the mattress.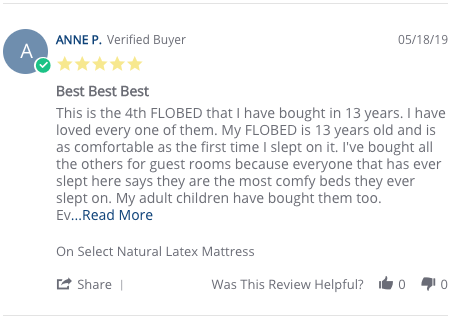 A mattress that lasts
Because of the way that we build our mattresses, we are able to guarantee longevity and durability that will last much longer than other similar beds. Our secret? Talalay latex. There are a number of ways to create a latex mattress core, and though the Talalay technique takes longer we use it because, quite frankly, it's just better. We even have proof. It outlasts not only other latex natural latex bed cores, but spring and polyurethane cores as well. That is why we feel comfortable providing each of our customers with a 20-year warranty.
Sleep cool through breathability
When some people hear "latex" they worry about how it feels to sleep on, especially in terms of temperature control. But with this unique kind of latex, that is never a concern. Our 100% natural latex mattress allows for breathability that is up to seven times better than other types of latex or foam. We then cover every mattress with organic cotton and wool — all of which come together to allow you to sleep cool every night.
A green mattress
Every FloBed is designed to help you sleep at night — both literally and figuratively! Because of the natural, biodegradable ingredients and green manufacturing techniques, every latex mattress we produce is environmentally sound in every way. You can also sleep well in the knowledge that your bed will provide a chemical-free sleeping environment.
The best mattress for your health
The latex used in our beds is naturally hypoallergenic and anti-microbial. This means you can rest easy knowing that your natural latex bed is free of not only toxic chemicals but bacteria, mold, and mildew — and it's also three times more resistant to dust mites than a traditional mattress. This makes FloBeds mattresses the best for those with health issues such as allergies, as well as children — did we mentioned we're certified "baby safe" by Oeko-Tex?  Many companies will claim to sell a natural or "organic" latex mattress, but are unable to back it up. We can.
Even if you are worried about a latex allergy, there is no need to be concerned with our mattresses. Not only are allergies to this kind of latex extremely rare, but you have your regular bedding acting as a barrier, as well as our thick, sewn-in cover of natural cotton and wool.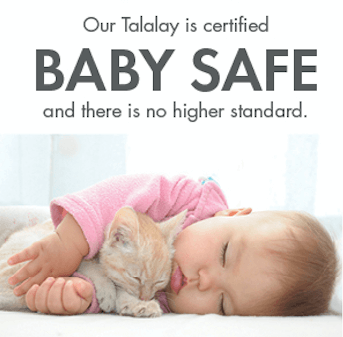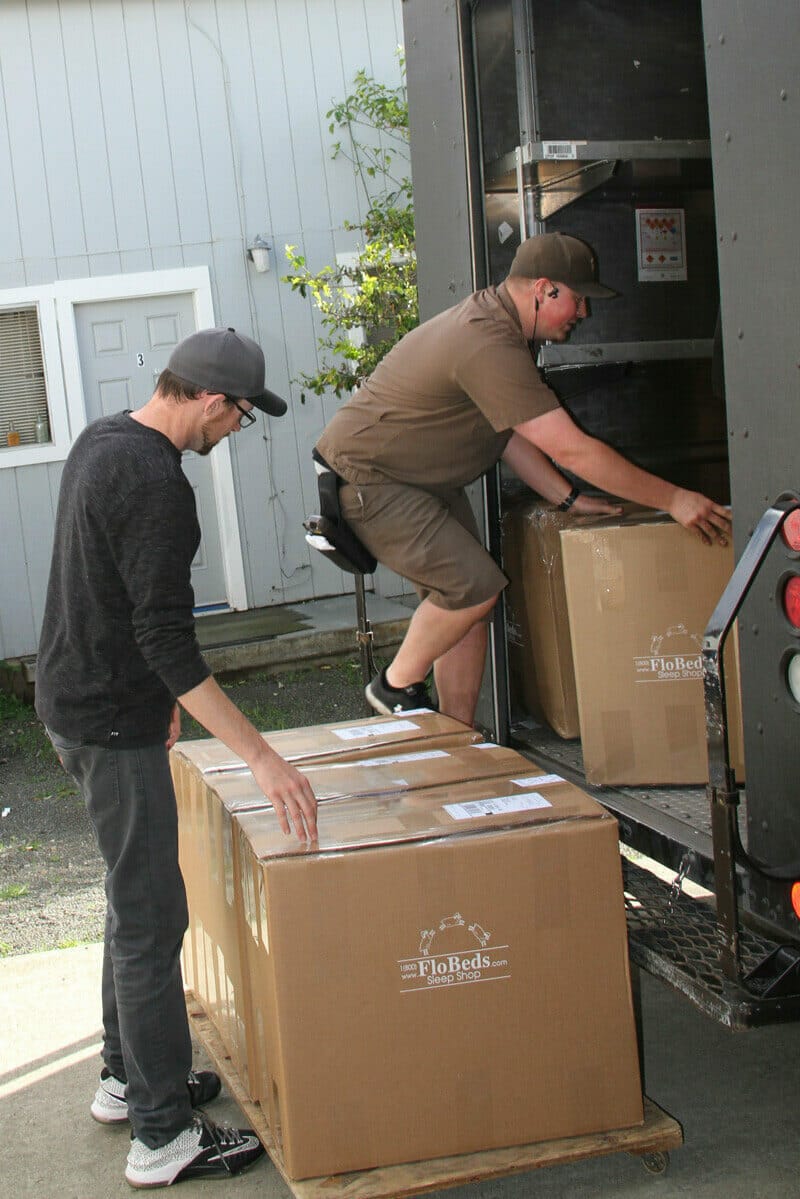 Super fast shipping
The FloBeds mattress ships through UPS in four boxes straight to your doorstep. FloBeds solid wood foundation ship via UPS too. Your new mattress will be on your doorstep within 10 days, and faster for West Coast and Midwest locations.
Building a FloBed
Each FloBeds mattress is constructed with the care and attention you require when building something that you will spend about a third of your life lying on.
100% Natural Latex Beds
Every single FloBeds mattress is crafted using 100% natural latex foam. Why? Because latex made using the Talalay latex is the best in terms of comfort, firmness, durability, longevity, and breathability. Read more about the Talalay latex difference here .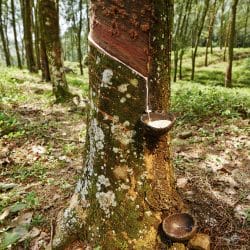 Egg-Crate Topper
Every single mattress we make is topped with a convoluted, or  "egg-crate" top layer. This is designed to provide pressure point relief and better blood circulation in the skin, much like those used for hospital patients post-operation. We like to call it the icing on the FloBeds cake.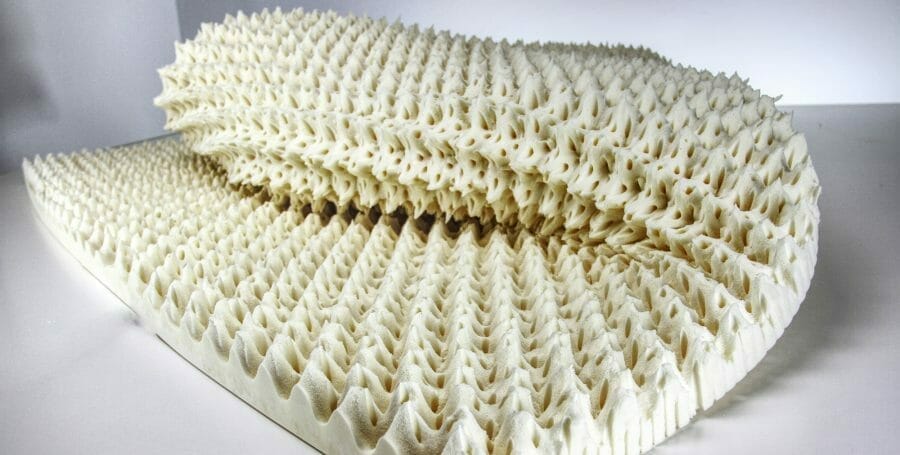 Organic Cotton
With ultimate comfort in mind, every natural latex mattress is also covered with organic cotton. Usually cotton is one of the most chemically-dependent crops, but our cotton is a fully sustainable fabric, grown and processed without chemical fertilizers, pesticides, insecticides, or herbicides.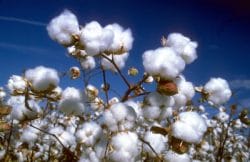 Organic Wool
Quilted into our cotton covers is a plush organic wool. Just like cotton, not all wool is produced organically — but ours is. The Plein-Air wool used in our mattresses comes from sheep raised in a humane manner, making each mattress ethically sourced and produced from start to finish.
A FloBed Is for Life
A huge part of the FloBeds difference is that our customer service is second to none. You listen to your body, and we listen to you — together we make the perfect mattress! Through our Goldilocks Guarantee, over the 20 year life of your latex mattress, we will send you up to 4 new latex cores to help you find the exact support you need. And if you are not happy, we have a 100-day full return and refund policy, no questions asked. But you likely won't even use it — our return rate is just 4%! But don't take our word for it — read what our customers have to say.
The Talalay Latex Difference
It's important to note that not all latex is created equal. The two most common manufacturing processes for creating latex mattresses are Talalay and Dunlop. Which is better?
The answer is that Talalay is undoubtedly the best manufacturing process for latex, in every way — and here's why.
Talalay latex is both more consistent and more supple than Dunlop latex, which can end up being either uneven or a little stiff. Dunlop latex is often cheaper for this reason, and as such, the process is sometimes the preferred choice for manufacturers. But the little extra for Talalay goes a long way, and you will find that it makes all the difference. Even when some manufacturers try to save by opting for a blend of both Dunlop and Talalay, you can notice the difference.
Furthermore, the Talalay process creates a much more durable product. After a few years of sleeping on a mattress created using the Dunlop process, the mattress will start to lose its integrity, no longer giving your body the support it once had. By contrast, Talalay latex mattresses will keep its form for years longer. If you want proof of this, you can watch this video where two latex foam mattress cores — one Talalay and one Dunlop — were rolled out after four years in storage. The Talalay core sprang right back when tested, whereas the Dunlop core did not.
Both processes allow for a finished product that is 100% natural, but it is important to make sure that you check that your mattress is natural Dunlop or Talalay,rather than synthetic.
In addition to all of the reasons already given for why our natural latex beds are better, and the natural latex mattress is breathable from top to bottom, allowing you to sleep cool even in warmer temperatures. That is why we only use Talalay latex mattress cores for our mattresses.