Latex Frequently Asked Questions
Derived from the hevea brasiliensis, or rubber tree, latex has natural qualities that simply make it the PERFECT MATTRESS MATERIAL.
100% Natural Latex provides the best comfort and support for your individual sleep needs AND consumer peace-of-mind. Good for you… good for our environment!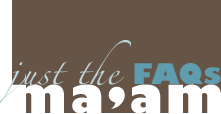 Here are some of what we have found to be the most frequently asked questions about latex
What is Latex?
What's so good about Latex?
Is your latex 100% latex?
What is Talalay Latex?
What is Dunlop Latex?
Is a firm edge better?
What is the "Laytex" in Englander's mattress?
I have heard Talalay latex is a blend of natural and synthetic, is it?
What other stuff is added to your latex?
I heard about latex allergies, can this hurt me?
Isn't this the same as Urethane or Furniture Foam? What's the difference?
Is Infinilux latex?
Why wasn't latex available for so long?
Why is it so expensive?
What kind of frame do I need?
If using a bedstead with headboard, foot-board and sider-ails you can use a center head-to-foot rail or you can use four cross slats with center legs in the middle two slats.