Destination:  Andiron Seaside Inn and Cabins
This Friday we are featuring the Andiron Seaside Inn and Cabins.  The Andiron is nestled in the woods off of Highway 1 in Little River, California. It is only minutes away from the coastal town of Mendocino where you can find fun shops, fine dining, and amazing coastal views.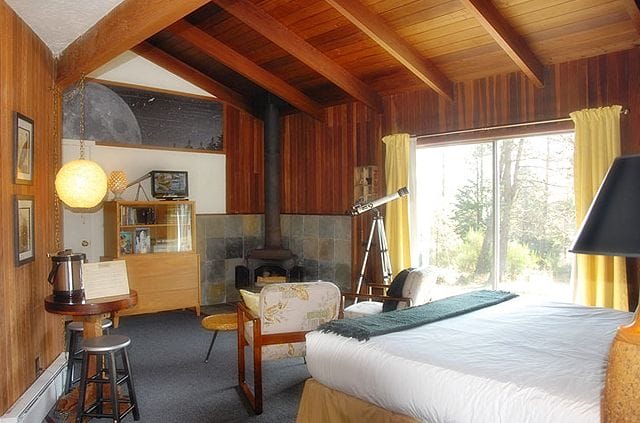 The Andiron is exciting and different because as the website states, "…rooms are each entirely unique and reflect our love of everything vintage, salvaged, rehabbed, and recycled." The Inn offers fun activities including board games, croquet, badminton, and a hot tub.
One Andiron customer Nicole Said, "Beautiful, comfortable, fun place to vacation. Amazing host and hostess, Scott and Madeline treat you like family. If you LOVE vintage, wilderness & kindness you have to go!! Thank you for a wonderful stay. Wish we lived closer so we could visit more often."
So head over to the Andiron website and book your stay on a Flobed natural latex mattress  in the Curious Room today!