Description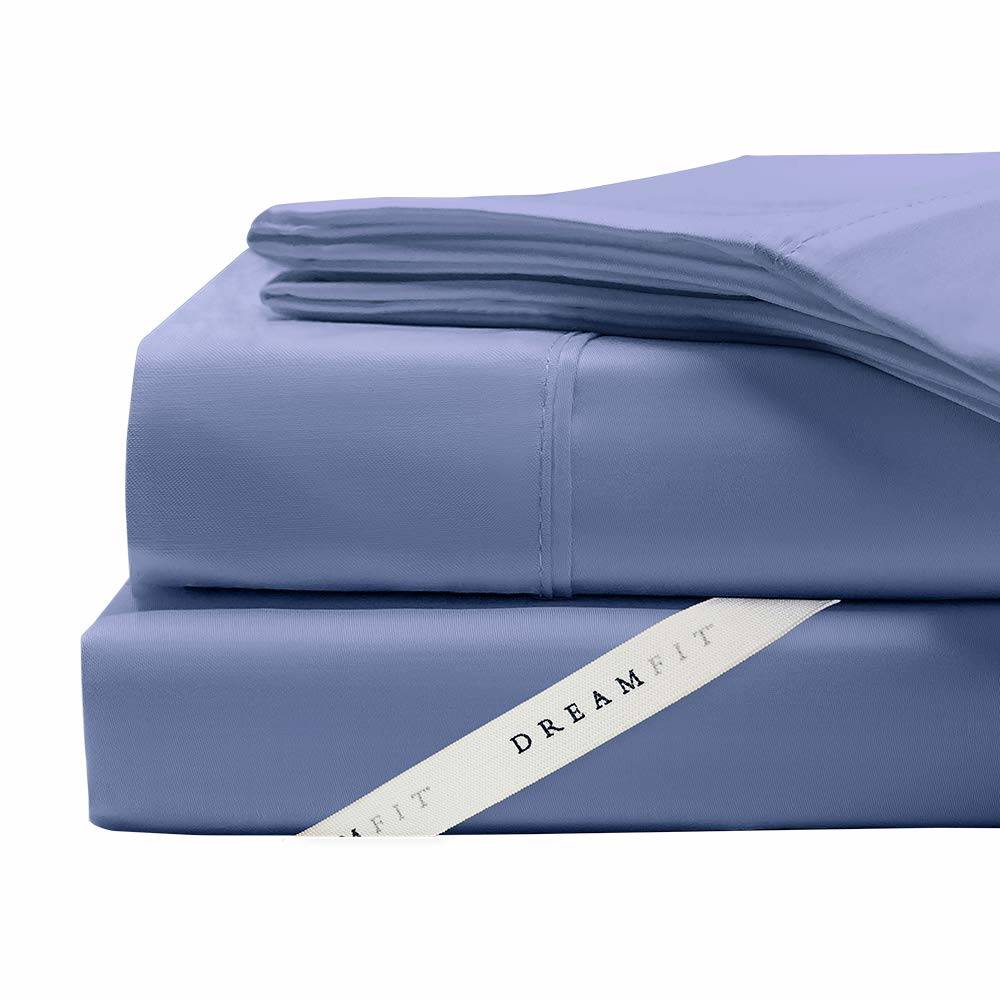 Patented Comfort
Enjoy the comfort of 100% cotton sheets in a quality 300 thread count extra long staple Pima Cotton sheet set that is soft, breathable, and lightweight.
The patented fitted sheet includes the normal elastic perimeter and then adds an elastic corner strap in each corner to insure a sheet that never wraps itself around your feet.  Hold bottom sheet snug an flat all night, every night.
Extra Large Flat Sheet
Tired of linens that just don't have enough sheet to tuck in?  DreamFit doesn't skimp on quality or material.  Stay in bed as long as you want, especially if it's a FloBed.