We are making appointments to allow you to have the showroom to yourself while you try the beds.
Call 707-964-5700 or email info@flobeds.com to make an appointment.  Our hours are: Mon-Fri 8am-5pm PT and Sat 10am-5pm.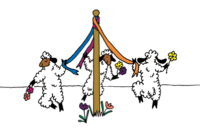 It's a good idea to buy a mattress from a company that has been in business longer than its warranty.
Hastens Horse Hair Mattress — Dreams Are Made of This
The
Hasten mattress price
can reach $400,000 for the top models. This handmade
Swedish horse hair mattress
is the ultimate in luxury.
Why does a
horse hair mattress cost
so much?
Hastens hand-made mattress naturally yours for $49,500
Uses all-natural horsehair, cotton, linen and wool
Carole Sloan — Furniture Today, 11/30/2006 7:08:00 AM
NEW YORK — What makes a bed worth $49,500?
To Swedish-based bedding manufacturer Hastens, it's the combination of more than 150 years of hand craftsmanship techniques and a mix of natural materials.
Vividus, the company's new super-luxury mattress, uses all-natural horsehair, cotton, linen and wool in the various steps in the bed's manufacture. Each one takes some 150 to 160 hours (or two weeks) to build by hand, and is made according to each customer's specific wishes.
And there are only four people certified to make the bed, said Eric Svensson, U.S. sales manager.
Vividus is featured in the company's flagship store, which opened in this city's Soho district in May, and at 21 company stores and in-store shops around the country. One of the in-store shops is at ABC Carpet & Home here.
Svensson listed some other distinctive features of the mattress:
Its foundation is "the finest quality solid pine using dovetail jointing, without the use of a metal nail or screw to the individually set wood slats that are secured with a wooden plug."

The frame sits on oiled oak legs. The inside of the frame is lined with flax before the spring system is put in place.

Each spring in a 10-turn pocket spring system is hand-tied to the next with durable yarn. Flax also is used between the springs to prevent their contact with the wood or each other to avoid creaking noises.

The mattress has thin layers of allergen-free, hand-teased horsehair, wool and cotton. The signature blue-and-white check cotton ticking fabric is reinforced and double quilted to maintain its shape.

Each bed carries a personalized brass plaque signed by the master craftsmen.
"To the person who wants the best, the absolute best in everything, the Vividus is intended to provide the ultimate comfort for anyone who buys it," said Svensson.
Only one Vividus has been sold in the United States since its recent introduction, but there is a waiting list globally of seven to eight months, he said.
Hastens advertises in avant-garde publications like Wallpaper, and plans to start direct mail later this year, he said.
The company's U.S. stores range from 1,000 to 4,500 square feet and show the full line of Hastens beds, which start at $5,000 for a king set and go to $21,000, excluding the Vividus.
In addition to this incredible horse hair bed, the company also features a full line of pillows, sheets, duvets and mattress protectors.
The Hastens mattress is undeniably the iconic Hermѐs Birkin bag of the mattress world. With its storied history, exquisite craftsmanship and uncompromising quality, it is THE mattress of the ultra-rich and elite. Not everyone can afford the staggering price tag of this horse hair mattress, but you can sleep like the stars in one of our custom personalized mattresses.
FloBeds mattresses offer adjustable layers of latex that allow you to create a firmness that is perfect for you, all topped with a breathable layer of horsehair. With a 20-year lifespan and our Goldilocks Mattress Exchange Guarantee, you are sure to have sweet dreams of all the money you saved at FloBeds.

Let our Mattress Advisor help you find the
mattress of your dreams
at a fraction of the
Hasten mattress price.