You've shopped high and low, now don't forget you and your sweet-heart!
As the year comes to a close… we count our blessings and hug/write/call our loved ones.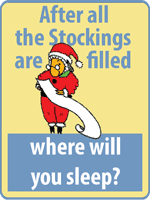 Here at FloBeds we wish the best for you and yours… and the old chestnut can't be forgot:
"Peace on Earth and Goodwill to All"
Thanks for being part of our FloBeds family.