Visiting The Big Apple
Anne and I are visiting New York City and our daughter, Bryna, to witness her professional playwriting debut.  The Lincoln Center LCT3 Theater is producing  her comedy: Bull in a China Shop (LCT3 produces shows by new playwrights, directors and designers).
Needless to say, we are proud parents and are having a blast.  The play is still in previews and it is amazing to watch the actors, director and playwright fine tune the production up until the March 1st opening.  Last night the cast and show were surprised and thrilled to find  Gloria Steinem and Christine Ann Lahti in the audience.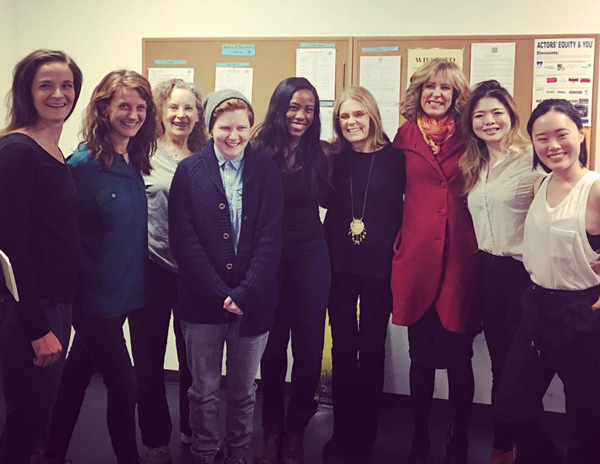 I'm supposed to be working on the new website from our apartment in the Upper West Side… but this is just too much fun.  (Dewey, I promise to get to it.)  I am excited to showcase the easier to navigate site (especially on mobile) and can't wait to get customer feedback on our latex mattresses .
We arrived the night before the February snow… we knew it might come, but 10 inches?  Come on!
It's pretty much gone now, but us Californians still get shocked walking out in to a 30 degree (feels like 20) morning.