Visit to Talalay Global (formally Latex International) in Connecticut
Dave visits Latex International again in 2009 and checks out the plant!
This company provides FloBeds with the ingredients to make the best talalay latex mattress in the world.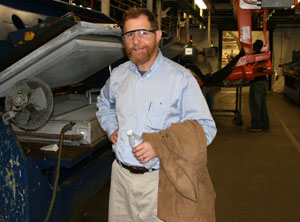 Reporting to work.
Hey you, Robot… over here!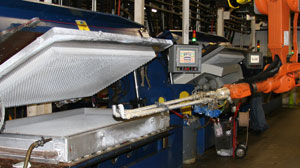 Lets make an Extra Firm Core.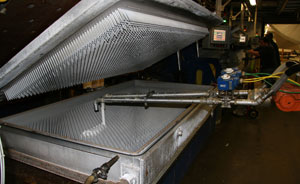 Nice and smooth… easy now.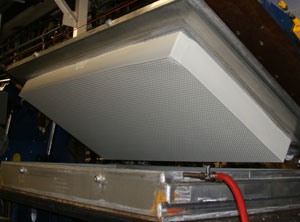 Nice work, if I don't say so myself.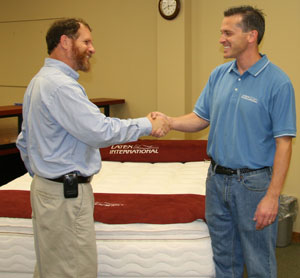 VP Kevin Stein
congratulates me on my great latex mattress!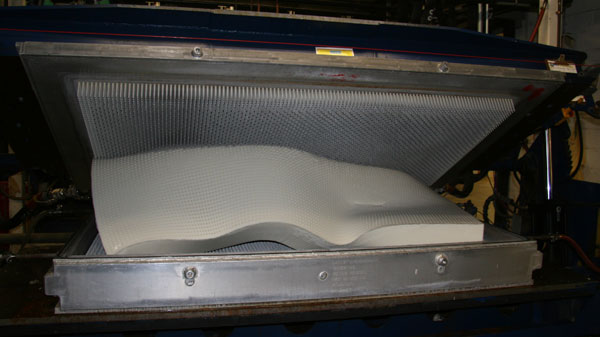 Oh! I just love this stuff!