It's Fall. We're expecting rain.
Our little town on the Northern California Coast is beginning to switch gears. Most of the summer visitors have gone. It's not our usual weather… heat inland over the ridge is pulling in the marine air.
Walking the downtown streets with sweater turned up at the neck feels pretty good. Last week Anne and I took the grand kids out to walk the ocean bluffs. If you're in our neck of the woods, it's a great walk. And stop in at FloBeds and say hi. We're still downtown… under the jumping sheep.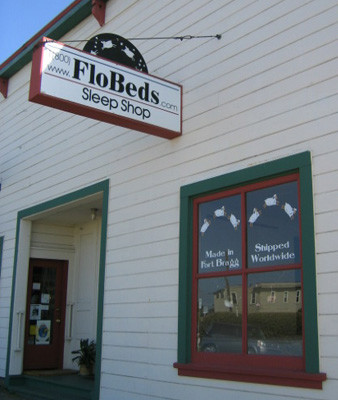 FloBeds, Personalized Latex Mattresses