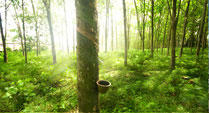 Derived from the rubber tree, natural latex has qualities that simply make it the
PERFECT ORGANIC MATTRESS MATERIAL
. 100% Natural Latex provides the best comfort and support for your individual sleep needs.
Natural Latex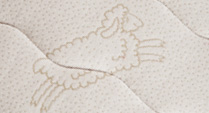 Organic Cotton where it counts most...next to your body. You spend all day in a harsh world. Retreat to a natural bed covered with organic cotton for a true safe haven. Cotton, the original sustainable fabric, grown and processed without chemicals.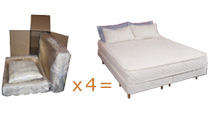 A King Size FloBed organic mattress and foundation ships via UPS in just 4 small cartons, saving valuable resources. The FloBeds Factory- Direct-to-You business model further saves fuel and distribution costs.

Our friend Patrick...who taught us so much about the benefits of wool.

Though all sheep, like their shepherds, may be created equal, how they are raised and the wool they produce is NOT. Nature's best bedding fiber, Plein-Air Wool® is the term used for our Organic wool that comes from... well, happy sheep that live outside all year round and aren't exposed to pesticides or herbicides. Not surprisingly, wool from sheep raised in this humane manner is superior in resilience, bounce & loft. And they make our mattresses fire resistant, naturally!
Plein-Air Organic Wool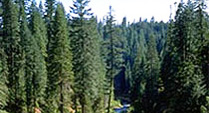 We use FSC certified Ponderosa pine in our foundation construction. Sustainably harvested
CollinsWood
forest products. You can rest assured that your FloBed Mattress is part of the solution: good for you... good for the whole world.
FSC Ponderosa Pine