The FloBeds Sleep System comes via UPS ready to place in your room and sleep. Just 8 wing-nuts and a zipper is all the assembly required. Our Smart Packaging saves natural resources (cardboard/trees and fuel).
The FloBeds Manufacturer Direct to you business model further saves fuel
and lessens your carbon footprint.
A FloBeds Mattress & Foundation comes in 4 Cartons with waist high handles.
King 16" x 29" x 39"
Queen 16" x 29" x 33"
(FloBeds Posture Select Mattress w/o foundation comes in 2 Cartons)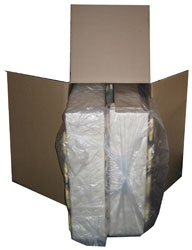 Foundation Sections
Slide Out.
Foundations form Box with 1
Latex Core
(1 of 4) inside.
3 cartons have foundation sections.
4th Carton has
Cover, Comfort Pad
and 1
Latex Core
Foundation
goes togetyher with 8 wingnuts.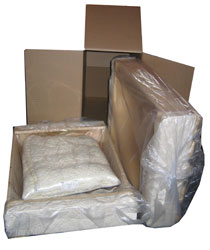 We utilize every bit of space to make shipping more earth-friendly and cost-effective.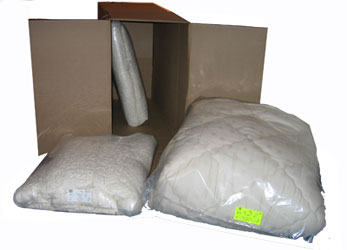 Each core has the air pulled out and double wrapped to protect and hold the compressed latex. We can ship two cores and our luxurious cover in one box.